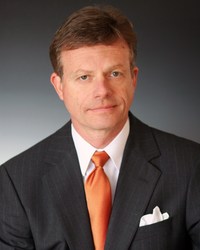 Under Dr. Sears' leadership, Zone Labs has developed a strong brand franchise and reputation among consumers that I look forward to helping develop, expand and leverage to grow Zone Labs into a major company in market sectors, including weight loss, wellness and fitness
Marblehead, MA (Vocus) June 8, 2010
Dr. Barry Sears, bestselling author of The Zone and creator of the Zone Diet, today announced the appointment of Petter M. Etholm as chief executive officer of Zone Labs, the world's leader in anti-inflammatory nutrition.
"We are excited to have Petter Etholm join us as CEO. With his leadership experience in franchise brand building and nutritional and wellness consumer products marketing, we are confident he will help Zone Labs realize its full growth potential," Dr. Sears said.
As new CEO of Zone Labs, Etholm will spearhead the growth of food and nutritional products in the United States and abroad and oversee expansion of sales at the company's online Web site, http://www.zonediet.com.
"Under Dr. Sears' leadership, Zone Labs has developed a strong brand franchise and reputation among consumers that I look forward to helping develop, expand and leverage to grow Zone Labs into a major company in market sectors, including weight loss, wellness and fitness," Etholm said.
In addition to taking on responsibilities as CEO, Etholm is a member of the Zone Labs Board of Directors and last year was named CEO of MedWell Foods, a manufacturing company Dr. Sears founded that supplies foods to Zone Labs and institutions. The company addresses the dietary needs of obese and diabetic individuals, through new food technology developed under the direction of Dr. Sears, a scientist and acclaimed expert on the hormonal response to food.
"With one-third of Americans obese, Zone Labs and ZoneDiet.com can play an important role in helping people live better lives by providing delicious foods and important nutritional products designed to satiate appetite and meet dietary needs," Etholm said.
Etholm is an entrepreneur with more than two decades of leadership experience in consumer retailing, franchising and business building. He was executive vice president of Nutri/System, where he managed 250 corporate and 1,000 franchise stores generating $500 million in systemwide sales and led an international expansion that opened more than 40 stores in a two-year period. In addition, he also owned and operated his own chain of 20 Nutri/System stores with annual turnover in excess of $10 million.
An accomplished marketing executive, Etholm has also worked as president of CardSmart, the national card and gift store franchise that Franchise Magazine named as one of the Top 10 fastest-growing franchises in America during his tenure; and chairman and CEO of Osiris Corporation and its Thomas Equipment unit, which markets skid steer loaders internationally. Earlier in his career, he founded Norwegian Wood Inc., a flooring supplier to the home building industry, and founded Elinex, LLC, a web-based electricity contract trading company.
Mr. Etholm is a past member of the Young Presidents' Organization and a member of the World Presidents' Organization. He is a graduate of Thunderbird, The American Graduate School of International Management with a master's in Business Administration, and the Norwegian School of Economics and Business Administration with Sivilokonom (MBA Equivalent).
Based on the best-selling Zone® books by Barry Sears, Ph.D., the Zone is a clinically proven lifestyle program designed for losing weight, reducing the risk of chronic disorders and improving performance by eating the right combination of fat, protein and carbohydrates at every meal and snack. Established in 2002, Zone Labs Inc. is an industry leader in the development and sales of innovative, patented nutritional products.
Based in Marblehead, Massachusetts, Zone Labs markets nutritional products online at ZoneDiet.com. Chairman Dr. Barry Sears, a scientist and international authority on the hormonal responses induced by our diet, is its founder. His books have sold more than five million copies in the United States and have been translated into 22 languages. More information is available at http://www.zonediet.com and http://www.drsears.com.
# # #