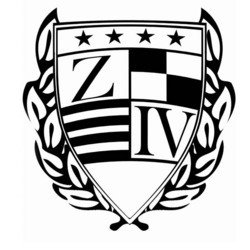 Atlanta, GA (PRWEB) October 7, 2010
As Polow da Don prepares for several releases from his Zone 4, Inc. roster, he also finds time to celebrate his recent successes as one of the industry's most chart-topping and sought after producers. This past Friday marked the official Zone 4 and Interscope Geffen A&M Records Pre-BET Celebration which was presented by Belvedere Intense. This invite-only soiree featured a performance from Zone 4's latest addition to the label, Lloyd, as well as appearances from his label mate Keri Hilson and other celebrities including Flo Rida, BET's Terrence J and a host of others throughout the night.
Polow, who was nominated for the BET Hip Hop "Producer of the Year" Award this past Saturday, snatched the coveted title "Producer of the Year" at BMI's Urban Awards last month for the second consecutive year. Polow was also the recipient of BMI's Pop Songwriter of the year award in 2008 and 2009.
The upcoming months will prove to be a promising quarter for Polow as he prepares for new releases from several of his Zone 4 artists. Keri Hilson, whose first album In A Perfect World was certified platinum internationally, prepares for her much anticipated sophomore album No Boys Allowed. The debut single, "Breaking Point" is currently one of the most added songs at urban radio. Hilson recently premiered her second single "Pretty Girl Rock" during a performance at the Beats by Dre event in New York City last week.
Lloyd's debut single as a Zone 4, Inc./Interscope artist titled "Lay It Down" debuted as radio's most added record last week. Lloyd officially premiered his second single "Let's Get It In" featuring fellow Interscope artist, 50 Cent, after his performance Friday night. Lloyd's fourth album entitled King of Hearts is slated for a winter release.
The youngest member of the Zone 4 roster and rising star, Roscoe Dash, who was nominated for BET's Rookie of the Year award, will debut his album Ready…Set…Go on November 2, 2010. Newcomer, Jared Evan is in the final stages of his debut album 4th Chapter and his Polow da Don assisted single "In Love With You" is making mainstream waves after being featured on the HBO series Entourage.
Aside from Polow's upcoming releases with Zone 4, Inc. he is also working alongside Chairman of Interscope Records, Jimmy Iovine, as an integral part of Fox's upcoming season of the hugely popular and global phenomenon American Idol.
For more information contact Krista Michalski kristamichalski(at)zone4inc(dot)com or visit http://www.zone4inc.com
# # #