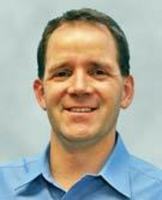 I didn't know much about ZoomInfo
Novato, CA (Vocus) April 7, 2009
Peter Clayton, producer and host of the popular career development podcast Total Picture Radio, calls "ZoomInfo a secret weapon in the recruiter's arsenal."
"I didn't know much about ZoomInfo," Clayton admitted, until an executive headhunter, David Perry, (author of Guerrilla Marketing for Job Hunters 2.0 and the blog Guerrilla Job Hunting), walked me through how he was able to find exact matches for a very specific job he was hired to fill -- in about five minutes." Perry, owner of an Ottawa based executive search firm, told Clayton in one of his podcasts, "Before ZoomInfo, it would take me days of research to find candidates I can now find with a few computer key strokes."
Fast forward to March of this year, when ZoomInfo announced significant enhancements to its online database of small and medium-sized companies. "Our new capabilities allows us to provide additional breadth of coverage and depth of insight—including descriptions, revenues, number of employees, locations and other information on public, private and non-commercial entities alike," said Terry, who joined the management team at ZoomInfo last year. In the podcast on Total Picture Radio, he revealed. "It's fairly easy to get good information on publicly traded companies, but those small privately held companies, (SMBs and midmarket company information), is an enormous, complex challenge." ZoomInfo uses collaborative technology to map the business web and produce dynamic profiles, with over 47 million business people at over 5 million companies currently listed
"How have you been able to get information on these start-ups and small companies?" Clayton asked. "Our fundamental way of collecting information relies on a really cool technology." Terry stated. "We've got all these PhDs in linguistics and computer science from MIT, who have spent years developing algorithms that go out and crawl the web to find companies and people and compile that information into a searchable dataset that can be used by recruiters. Sales and marketing professionals are another large part of ZoomInfo's subscription base."
"What we've done is we've latched onto what's really a larger trend in the world today," Terry continued, "Every company out there today, one of the very first things that they do is start a Web site. And so whether you are starting a local consulting practice or you've got a VC funded renewable energy company, as soon as you have that Web site, we're going to be able to find you and index that information and compile it into our dataset."
Zoominfo is currently used by thousands of HR professionals and recruiting firms, including 19 of the top 20 US executive search firms. "What's really exciting for us is the fact that this greatly expanded content targets the most robust and fluid part of the economy today. Those companies who are growing, with good jobs and current employment opportunities," Terry said.
Clayton and Terry urged the listeners of his podcast to go to ZoomInfo and claim their personal profile, update their information and insure it's accurate. "ZoomInfo is the starting point for many recruiters," he said. "You want to be found!" Terry agreed. "We have about 5,000 people a week claiming their profiles on ZoomInfo." A video about how recruiters use ZoomInfo can be found at the Guerilla Job Hunting Blog.
###