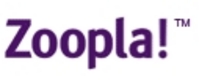 (PRWeb UK) May 24, 2010
Once again, topping the list of the Most Expensive Streets in the country is Kensington Palace Gardens, where the average property will set you back a cool £18 million. Also known as Billionaires Row, this exclusive gated street is home to royals from Saudi and Brunei and billionaires from Russia and India, including Britain's richest man, steel tycoon Lakshmi Mittal.
As estate agents expected, London dominates the rankings as property prices in the capital have rebounded sharply over the past year and are now well up from the 2008 lows. Virginia Water in Surrey, where the average property is now worth £920,000, is the only area outside London to make the Top 10 Most Expensive Postcodes.
In addition to W8 (Kensington), only four other areas in the country can lay claim to being Million Pound Postcodes – SW7 (Knightsbridge) and SW3 (Chelsea) where average house prices are just under £1.3 million, W11 (Notting Hill) where buying the average property will leave you with a few quid change from £1.2 million and SW10 (West Brompton) where the average pad will cost you just over £1million. The full Property Rich List 2010 is available on the Zoopla.co.uk website.
The number of Golden Streets, where average home values are over £1m, now stands at 1,995, with the vast majority (1,418) located in London. Outside the capital, the places with the highest number of Golden Streets are Guildford (47), Richmond (44) and Leatherhead (40) according to Zoopla.co.uk, which provides free value estimates for every home in the UK.
Outside London, topping the list of Most Expensive Areas to live are Windsor & Maidenhead where average property prices are now £393,000 followed by South Gloucestershire (£367,000) and Surrey (£348,000). At the other end of the scale, North East Lincolnshire and Hartlepool lead the list of Britain's Least Expensive Areas with average house prices of under £120,000.
Nick Leeming, Commercial Director, Zoopla.co.uk said: "As a nation we're obsessed with property values and our latest Property Rich List once again lifts the lid on the most exclusive places in the country to live. The past 12 months has seen house prices in the leading areas of the country rebound at a far faster rate than the average, contributing to a widening of the North-South divide."
About Zoopla.co.uk
Zoopla.co.uk is the UK's most comprehensive property website, focused on empowering consumers with the resources they need to make better-informed property decisions. We help our users make sense of the residential property market by combining property listings with market value data, local information and community tools.
Zoopla.co.uk was founded on the principles of transparency and efficiency and everything we do aims to make the market more effective for both property consumers and professionals alike. Our mission is to provide the most useful online property experience by:

displaying property listings along with value and price trend information
providing rich property data and local market information in one place
enabling users to search for property in a variety of customised ways
allowing users to engage with professionals via our tools like AskMe!
building relationships between home owners and local estate agents
By combining free, instant value estimates for every UK home with sold prices, local market information and hundreds of thousands of properties available for sale and to rent, Zoopla.co.uk has become the ultimate destination for property consumers to search for property and do their market research. We are the UK's fastest growing property website and are proud to have been named 'Best Property Portal 2009' (Daily Mail UK Property Awards).
Our unique features, like AskMe!™ and TemptMe!™ allow users to gain an insight into the market and discover information they won't find anywhere else. And our AskAnAgent feature has rapidly become one of the most valued sources of vendor leads for UK estate agents. We calculate our value estimates using a proprietary algorithm (secret formula) that continuously analyses millions of data points relating to property sales and home characteristics throughout the UK. Our estimates are constantly refined, using the most recent data available and a variety of methodologies, in order to provide the most current information on any home.
Zoopla Ltd is a privately held company with a highly experienced and proven management team, backed by well-respected angel investors and leading venture capital firms Atlas Venture (http://www.atlasventure.com) and Octopus Ventures (http://www.octopusventures.com).
###