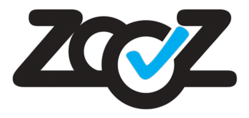 San Francisco, CA (PRWEB) May 30, 2012
ZooZ, a new provider of in-app mobile payment solutions, announced today that it is now offering an HTML5 mobile web version of its compact SDK, which requires just three lines of code for developers to "cut, paste, and go" in under 10 minutes. This latest version of ZooZ's solution extends full functionality to both HTML5 and hybrid apps on mobile and desktop browsers alike, and enables mobile developers to quickly and easily aggregate multiple payment sources such as credit cards, PayPal, and Google Wallet into one universal solution. The company aims to introduce a level of standardization currently missing in the market, where users are confronted with a host of complicated checkout procedures, resulting in a poor user experience and dismal shopping conversation rates. The company's rapid expansion in the mobile payment space comes on the heels of its beta launch in late March. Since then, ZooZ's solution has been met with strong adoption by the developer community, with more than 1,000 mobile developers registered for its in-app payment offering.
Developers have embraced ZooZ as a quick, easy, and cost-effective solution to increase shopping conversion rates and generate sales revenue. Unlike alternative solutions, ZooZ handles payments for not only virtual but physical goods, and it supports multiple currencies and languages, enabling payments in more than 150 countries worldwide. Notably, ZooZ also addresses the technology fragmentation that impedes developers by enabling in-app payments across a broad range of mobile devices and by offering leading online payment solutions among numerous payment options. As app developers increasingly embrace HTML5, they also need an offering like ZooZ that delivers both mobile web as well as native solutions optimized for mobile display.
"We were lucky to know about ZooZ," stated Vinay Gupta, mobile app developer of Tweakee and ClutterCut. "It is the perfect plug-in solution for mobile payments. And the folks at ZooZ were tremendous in helping us with our questions. With two apps in the market, all I can say is: don't waste time with other options!"
For users, ZooZ provides a branded, fast-and-easy checkout experience without forcing them to download additional applications or register first by opening an account. ZooZ's patent-pending, bank-grade security and anti-fraud technology also keeps information secure in PCI-compliant servers, providing both developers and users with important peace-of-mind.
Co-founder and CEO of ZooZ Oren Levy commented, "With our new HTML5 offering, developers can now quickly and easily create secure in-app payment capabilities for almost any mobile device and platform in the market today, including older-generation phones. By enabling developers to deliver fully-featured native, HTML5, and hybrid mobile payment solutions via a single platform, we're accelerating the pace of app development and aggressively opening up huge business opportunities for both mobile developers and enterprises."
While mobile payments are expected to top $600 billion by 2013, according to Juniper Research, app monetization remains one of the biggest problems facing mobile developers and businesses. Existing e-wallets and in-app payment solutions are difficult to implement and often require multiple integrations yet still fall short of achieving PCI-compliance. In turn, shoppers often find available solutions cumbersome, time-consuming and frustrating to use, as well as unfamiliar and therefore unreliable for storing sensitive information. Combined with the limited payment options inherent in existing solutions, these factors result in low conversion rates, as mobile shoppers abandon purchases or are routed back to websites in order to complete transactions. Mobile revenue streams are further hobbled by a fragmented technology approach and the lack of a standardized developer or user payment experience.
Interested developers can download and check out the ZooZ SDK by visiting http://www.zooz.com.
About ZooZ
Privately-held ZooZ offers a fast, secure, and easy-to-use mobile payment solution that enables developers and businesses to increase shopping conversion rates. Through its developer-friendly SDK, mobile app developers around the world can quickly integrate ZooZ's in-app mobile payment and checkout options into their Android, iOS, HTML5 and hybrid apps in under 10 minutes. Founded in 2010 by a team that includes a former executive leading VeriSign's Fraud Detection group, ZooZ aggregates multiple payment sources into one universal solution, providing users with a branded, fast-and-easy checkout experience. The company's patent-pending, bank-grade security technology also keeps user information secure in PCI-compliant servers. For more information, please visit http://www.zooz.com.