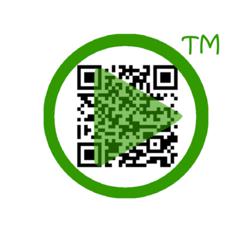 the beauty of QR is that any mobile device can read QR without the need of installing a special mobile application
(PRWEB) May 23, 2012
Zeodia video creation technology is utilizing QR coding for more than what it is more commonly being used for, advertising. QR codes and advertising has grown substantially in the past few years. They can be found everywhere (flyers, magazines, signs, products, etc) and more companies every day are focusing marketing efforts towards this effective technique. ZEODIA is taking the use of QR code to the next level by mainly focusing on one target: Playing slideshows and videos on any hard copy.
Visual representations of products and companies can be appealing, but even more appealing/engaging are videos, and this is where ZEODIA comes in. Most magazines and newspapers capture many pictures, however, few end up used on the copy due to the limitation of pages per article. The focus at ZEODIA is to allow publishers to use these pictures and give more details to the reader by playing a slideshow video on the magazine page.
Now when a reader is flipping through a magazine and finds an interesting interview with one of their role-models, wouldn't they be interested in watching a video interview? ZQR allows this to happen.
"You can easily add a video on a magazine using Youtube mobile streaming, but you will be exposed to the following: once the video is uploaded to Youtube they will own it, you cannot edit the video while maintaining the same URL that you have used on the QR code, and it's not a white labeled. This is where ZEODIA comes in." said Oleksandr Bondar, CTO of ZEODIA.
Moreover, quantifying the success of these Zeodia video QR's is a huge benefit as well. Knowing how many people scanned the code, when they scanned it, and who is interacting makes this method worthwhile. Zeodia allows customers to interact on a whole new level.
"There are other technologies that ZQR can work with, but the beauty of QR is that any mobile device can read QR without the need of installing a special mobile application." Oleksandr added.
Zeodia continues to be the solution for personal sharing and memory storing, but it will also continue to be utilized on a corporate level by professionals looking to spur customer interaction and interest.
About Zeodia:
ZEODIA, founded in early 2009, is more than a slideshow creator, it's an online Video editor which allows users to make a video from any group of static pictures and turn them into a video. This leaves the user with a stunning and dynamic photo book, photo album, or scrapbooks that can be shared on Facebook, YouTube, Twitter or even via email.
What differentiates Zeodia from its competitors is that it offers more than simple slide shows. It has an enhanced sophisticated technology which allows its users more flexibility when uploading and editing their videos. This includes offering two types of video editors: simple and professional. This diversity allows users to control the play duration of each picture, as well as choose which effects, backgrounds, and transitions take place between pictures.