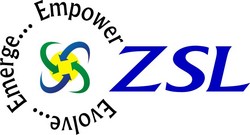 "Our Social Commerce and Social Enterprise enablement offerings help customers to realize their Social Business vision with the higher ROI," says Shiv Kumar, executive vice president, ZSL
Las Vegas, NV (PRWEB) April 13, 2011
ZSL, Edison NJ based Advanced IBM Partner & Global Systems Integrator, announces its new launch of SmartPrise Migrator - the automated application modernization and cloud enablement platform which offers SOA and BPM centered legacy modernization framework for enterprises.
SmartPrise Migrator platform helps the enterprises to address their business silos in managing and executing their day-to-day business operations efficiently & cost effectively by modernizing their legacy applications with the proven Web 2.0 and RIA frameworks and middleware.
This innovative & automated platform modernizes and migrates the legacy applications built in PB, VB, FoxPro and Oracle Forms to Java EE, IBM WebSphere and Cast Iron environment without going through the expensive rewrite and retraining process. The current version has the utility to handle migration of outdated or underperforming messaging middleware to WebSphere MQ seamlessly and offers seamless integration path for SaaS and On-Premise apps. With the value of legacy and business logic components being imbibed, our migration tools perform transformation of 2-tier apps to N-tier architecture with the appropriate Web 2.0, BPM, SOA and Social Media re-factoring to achieve the needed agility to handle the growth.
"Our comprehensive Enterprise Modernization approach and higher degree of automation capability has proved SmartPrise Migrator is a platform of choice to Cloud or SOA enable the Legacy Applications while SaaS and On-premise apps co-exists with the Cast Iron based integration approach" says Shiv Kumar, executive vice president, ZSL. "Our Social Commerce and Social Enterprise enablement offerings help customers to realize their Social Business vision with the higher ROI."
About ZSL
Zylog Systems Ltd (ZSL) is a Global Systems Integrator & Business Solutions Provider based in Edison, NJ with more than 4000 employees worldwide focused in developing and delivering enterprise IT solutions and services using the emerging technology platforms to keep the TCO low and ROI high. ZSL is a pioneer in providing business aligned technology solutions to enable the growth and make the enterprises responsive and agile. ZSL's Technology Leadership and value added R&D helped the enterprises globally to achieve their business goals cost effectively. To learn more about ZSL and its solution offerings, please visit http://www.zsl.com.
###