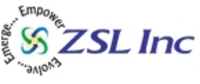 Washington, DC (PRWEB) June 30, 2008
Zylog Systems Limited (ZSL Inc) executives circumnavigate the globe to encourage the use of technology as a means to enable collaborative sustainability solutions.
The 2008 China International Consumer Electronics Show (SINOCES) demonstrates the globalization of China's consumer electronics industry, and provides a platform for CE professionals who want to conduct business in China, and around the globe.
From July 10 to July 13, 2008 in Qingdao, China, SINOCES is the gateway to the Chinese consumer electronics market, offering opportunities for leading consumer electronics business from China and abroad to view and showcase the latest technologies and cutting-edge products. The show is also a forum for communication between Chinese companies and international partners.
This year, with the support of the United States Information Technology Office (USITO), and MII Promotion Center for Pollution Control Technology of Electronics & IT Products, the Consumer Electronics Association (CEA) will address The Future of Green Technology. This important series of seminars features notable speakers and panelists, moderated by Mr. Xiangyang Ge.
Joanne Sonenshine, Senior Manager Environmental Policy and Sustainability for CEA, and Mr. Huang Jianzhong, Department Director and Senior Engineer for the Chinese Ministry of Industry and Information Technology (MIIT) will provide the welcome and opening remarks.
The Greening Design Panel features Chen Min, Senior Manager Environmental Affairs for Nokia, Marc Alt, President of Alt Partners, and Jeff Omelchuck, Director Green Electronics Council and Program Manager for EPEAT.
The Environmentally Sustainable Manufacturing Panel features John Mehrmann, Vice President Business Development for ZSL Inc, Sun Haitao, Environmental Office External Affairs Division for SONY (China) Limited, and Tao Hongzhi, Lenovo China Environmental Standards Executive.
The Panel for Sustainability Factors for the Present and Future features Zhou Jinping, Manager Environmental Affairs Section and Legal & Intellectual Property Department for Epson (China) Co Ltd, Arai Yoshiaka, Director of Environmental Promotion Department for Panasonic Corporation of China, and Steven Harper, Director of Environmental and Energy Policy at Intel Corporation.
In addition to the informative panels on The Future of Green Technology, CEA is sponsoring The Green Zone exhibit. The Green Zone will display environmentally friendly products. John Mehrmann and Ananth Chaganty of ZSL Inc will be available in The Green Zone to discuss the use of technology to unite manufacturers, government, recyclers, collectors, and buyers of downstream materials for reuse.
ZSL Inc recognizes the critical issues that face manufacturers, government, consumers, recyclers, and buyers of downstream materials. As a technology solutions provider, ZSL Inc is developing platforms that enable these constituents to share valuable information and awareness, empower communication and tracking, and evolve renewable resources for sustainability solutions.
Executives from ZSL Inc have been traveling the globe to gather international requirements and reiterate the importance of collaborative integration as a means to expedite critical solutions. On June 16, John Mehrmann and Ananth Chaganty conducted an educational seminar on Global Solutions for Sustainability, at the Reverse Logistics Trade Show in Amsterdam, hosted by the Reverse Logistics Association. On July 4th, John Mehrmann and Ananth Chaganty are speaking on the use of technology to catapult advances in end-to-end global recycling and reuse at the Economic Times IT Intelligence Conclave in New Delhi, India. At SINOCES, Mr. Mehrmann has been invited to discuss Corporate Environmental Strategies and Trends, and will join Mr. Chaganty in answering questions in The Green Zone.
ZSL Inc recently received the honor of Top Technology Practices at the VARBusiness 500 Awards, June 3rd in New York City. The event brought together executives from solution providers and vendor partners to celebrate the success and achievements of the channel. ZSL Inc achieved a major milestone by receiving this award for new technology initiatives such as Business Solutions, Enterprise 2.0, Unified Communications and Virtualization, and most notably, the Greenware Computing Virtualization Services.
As demand for consumer electronics increases, the diminishing supply of gold, copper, silver, and other metals demands reusable resources. Proper handling of hazardous electronic waste is a mounting concern for rapidly developing economies. It is predicted that the 2008 Beijing Olympics will bring China an enormous economic boost worth RMB 2,000 Billion Yuan, creating tremendous opportunities for consumers and the CE industry. 3G and HDTV will take full advantage of the Olympics, powering a market expected to exceed 100 Billion Flat Panel TV and Mobile Communication devices.
Governments and manufacturers are being urged by conscientious consumers and informed members of the media to develop solutions. The reverse logistics supply chain for recycling requires standardization and collaborative integration. SINOCES is the premier event for CEA to showcase the Future of Green Technology, and The Green Zone, with technology solutions to preserve a green planet.
SINOCES 2008 features 500 Exhibitors, in excess of 70,000 attendees, and more than 300 members of the Media, in 40,000 square meters of exhibition area. Attendees include representatives from Lenovo, IBM, HP, SONY, Haier Group, China Mobile, Kodak, Samsung, Panasonic, Alibaba, Blu-Ray Disc Association, Dolby Laboratories, Hakko Development Co, Invest HK, Kingston, Newcorp, Norco, and Oracle.
SINOCES is sponsored by the Ministry of Commerce, Ministry of Information Industry, Ministry of Science and Technology and Shandong Provincial People's Government. SINOCES is also in collaboration with the Consumer Electronics Association (CEA) as oversees sponsor. The partnership between SINOCES and CES has attracted great attention from the global CE industry, international press, and foreign governments. SINOCES is the only consumer electronics show in China certified by the US Department of Commerce export trade promotion program.
###