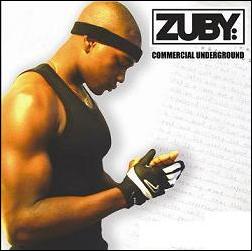 One of the slickest and most lyrically accomplished rappers on the local scene.
Oxford, U.K. (PRWEB) November 15, 2006
Are you down with Zuby? You might be soon, because this 20 year old rapper, entrepreneur and Oxford University student is starting to make serious waves on campus and beyond with his debut EP 'Commercial Underground'. A typical student doesn't spend their summer vacation performing live in the U.K and Saudi Arabia, whilst also managing to sell over 1,000 CD's out of their backpack. But then again, Zuby isn't your typical student…
Born in England, raised in Saudi Arabia and labelled an anomaly by many, Zuby is redefining popular conceptions of both hip-hop music and Oxford University students. The violent and materialistic themes of mainstream rap are replaced by intelligent wordplay, and the academic gown and mortar board are traded for a headband, baggy jeans and a single trademark glove.
It's not all image though, with a delivery that has been compared to hip-hop heavyweights such as Nas and Jay-Z and a voice described as 'the perfect blend of cool, smooth and rich resonance,' Zuby has the skill to back up the hype. He certainly is attracting a lot of attention, with over 20,000 friends on Myspace, spins from BBC Radio, Choice FM and Oxford's nightclubs and a top 10 position in the 'Top 50 Oxford Students to watch out for' (Oxford Student newspaper). Zuby recently headlined at Oxford's premier music venue, The Zodiac, a spectacle that Oxfordbands.com described as, "A breathtaking performance...a world away from the murderous materialism of stereotyped hip hop."
Zuby is not your usual rapper, but he certainly does have a universal appeal, an interesting perspective and a frightening work ethic. To quote UKHH.com, "We could be looking at something big in the making."
"One of the slickest and most lyrically accomplished rappers on the local scene."
Nightshift Music Magazine
"Zuby's unique style and clearly pronounced flow will certainly be the thing for any record executive's palate. It appeals to the club and will turn heads in the underground."
Please visit http://www.zubymusic.com for more information, contact details, exclusive mp3's and photos. Also check out Zuby's Myspace page http://www.myspace.com/zubyuk
###