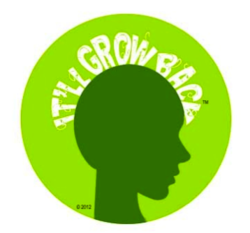 Black women are interested in their hair. Our It'll Grow Back™ series leverages the attention to hair to engage a dynamic, culturally relevant conversation about hair and health.
Washington, DC (PRWEB) October 09, 2012
ZuriWorks™ for Women's Health proudly announces another installment of It'll Grow Back™ for Breast Cancer Awareness Month. It'll Grow Back™ unites cosmetologists, artists, medical and health professionals in cancer initiative to address cancer health and health care disparities among black women. Jane Carter of Jane Carter Solution headlines this fundraiser for breast cancer prevention benefiting ZuriWorks for Women's Health. This groundbreaking workshop is on Sunday, October 28, 2012 from 2–5 PM at Howard University's Gallery of Fine Arts in Childers Hall at 2455 6th Street NW, Washington, DC, 20059.
The workshop series, It'll Grow Back™, promotes cancer prevention, awareness, treatment, and survival among black women by focusing on the connection between healthy hair and healthy bodies. Research indicates that black women are 40% more likely to die from breast cancer than white women. ZuriWorks™ for Women's Health seeks to radically change this disturbing reality by engaging black women and enabling them become partners in the effort to address the cancer health and health care disparities among the group.
Coinciding with the workshop is the exhibition Visualizing Legacy: American and African American Arts Highlight from the Permanent Collection. The exhibit features works by celebrated African American artists including William H. Johnson and Romare Bearden. The theme of the exhibit provides an ideal backdrop for It'll Grow Back as experts and attendees examine the art Americans and African Americans have produced, black women's natural beauty, identity, and health.
Mogul and natural hair care pioneer Jane Carter of the Jane Carter Solution will be the featured natural hair care educator. Medical and health experts will provide lifesaving actionable items that women can employ right away into their everyday lives to improve their cancer risks as well as improve their outcomes from a diagnosis. This event promises to be both informative and entertaining as Howard University Theatre Arts students will dramatize the themes of the event: hair, beauty, identity, culture, and legacy. By integrating beauty, health, and the arts, ZuriWorks™ for Women's Health reaches and inspires black women to protect their health and prevent cancer.
Andrene M. Taylor, PhD., Executive Director of ZuriWorks™ for Women's Health, Howard alumna, and three time cancer survivor, says, "Through the It'll Grow Back workshop series, beauty and art come together to create a dynamic conversation about health. Women are engaged in culturally relevant ways, provided with the tools and resources they need to make informed decisions about their health, and engaged to make changes that protect and improve their health. The program promotes and demonstrates that black women can be and want to be partners in the effort to change their poor health outcomes."
This event is a National Breast Cancer Awareness Month fundraiser and open to the public. Tickets are $35 in advance and $40 at the door. Special student discount available. Register at http://www.zuri.eventbrite.com or at 202-630-3750.
ZuriWorks™ for Women's Health is an education, health, media and arts organization dedicated to creating evidenced-based, culturally relevant campaigns to eliminate health and health disparities among vulnerable female populations. Awareness, prevention, informed choices about health care, survivorship, and thriving are the tenets of our work. ZuriWorks™ for Women's Health is located at 901 Jackson St., NE, Washington, DC 20017; http://www.zuriworks.org.