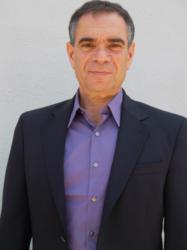 Zvi has been innovating and creating value for decades, and has stepped it up to another level with his breakthrough contributions to the semiconductor industry through MonolithIC 3D Inc.
San Jose, CA (PRWEB) June 13, 2012
Embedded Computing Design announced that MonolithIC 3D Inc.'s Founder and CEO, Zvi Or-Bach, has been selected as 2012 Top Embedded Innovator for "breakthrough techniques that enable the fabrication of 3D semiconductor device using conventional fabrication equipment". The award was announced in the magazine's June edition. MonolithIC 3D Inc. was previously chosen as a Finalist of the Best of Semicon West 2011 in recognition of its financial impact on the industry, engineering or scientific achievement, and/or societal impact. "Zvi Or-Bach contributed to the invention of the first structured ASIC architecture, the first single via programmable array, and the first laser-based system for one-day gate array customization", was noted in the article.
"We are very pleased with the magazine choice of the monolithic 3D for the top innovation in the Silicon category. As dimensional scaling is now at the pivotal point of escalating costs and on chip interconnect delays, there is clear need for innovation", says Or-Bach. "We believe that the emerging trend of 3D IC technology and more so the development of monolithic 3D technology will augment dimensional scaling in maintaining and accelerating the historical trend of improvements of electronic products".
MonolithIC 3D has innovated practical technologies to process multiple tiers of circuits with vertical connectivity comparable to horizontal connectivity. The technology utilizes thin layers (<100 nm) of monocrystalline silicon so that each tier adds about 1 micron to the chip's thickness, allowing a high density of vertical connections. Or-Bach has developed methods that enable effective logic redundancy that overcome yield limitations and in-field circuit failures.
"In the next 10 years we expect to see rapid growth in wireless communication, especially in the Internet of Things," says Or-Bach. "Some applications will become mission-critical, such as autonomously driven vehicles and accident-avoidance systems. 3D ICs will offer a new architectural paradigm, such as ultra-low-power systems and ultra-high integration, for embedded computing designs".
"Zvi has been innovating and creating value for decades, and has stepped it up to another level with his breakthrough contributions to the semiconductor industry through MonolithIC 3D Inc.", said Brian Cronquist, VP of Technology & IP at MonolithIC 3D Inc. "The monolithic 3D breakthroughs have been applied to memory, such as DRAM and NVRAM, as well as to optoelectronics and eDRAM monolithically integrated with high speed logic".
Zvi Or-Bach is a well-known serial entrepreneur. He founded eASIC in 1999 and served as the company's CEO for six years. eASIC was funded by leading investors Vinod Khosla and KPCB in three successive rounds. Or-Bach also founded Chip Express in 1989 (recently acquired by Gigoptix) and served as the company's President and CEO for almost 10 years, bringing the company to $40M revenue and to an industry recognition for three consecutive years as a high-tech Fast 50 Company that served over 1000 ASIC designs, including many one-day prototypes and one-week production delivery. In 2009 he founded and incorporated MonolithIC 3D Inc., a company that developed and patented a technology breakthrough for practical monolithic 3D-ICs.
About MonolithIC 3D Inc.
MonolithIC 3D Inc. has more than 50 issued and pending patents on the technology, design and architecture of monolithic 3D-ICs. The company has pioneered single crystal silicon based monolithic 3D-ICs for logic, memory and optoelectronic applications. Its business model involves licensing technology to existing semiconductor manufacturers. Further information about MonolithIC 3D Inc., including detailed technical information, can be found at its website http://www.monolithic3d.com.