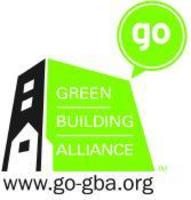 ZWCAD offers 100% functionality for the 90% of AutoCAD users at one-fifth the price. Now, much like how Apps make Apple's iPhone so powerful, EZ-Plant adds more power to ZWCAD - the already powerful 2D and 3D CAD program - at a very compelling price
Boston, MA and Ebensburg, PA (PRWEB) February 7, 2011
ZwcadUSA, the exclusive distributor of ZWCAD in North America; and EZ-Plant Software, Inc., makers of innovative and sustainable landscape design software, today announced a partnership that sets a compelling price point for a landscape design solution. The EZ-Plant application, formerly running on AutoCAD®, is now integrated with ZWCAD and is available as a bundled solution for under $750 USD. That compares to price of EZ-Plant with AutoCAD of over $4,500.
ZWCAD, with its reliability hardened for over 10 years by more than 200,000 users worldwide, is the powerful DWG-based AutoCAD Alternative software with full functionality for 2D and 3D design. EZ-Plant is a cleverly simple and quick-to-learn program that allows landscape architects and designers to easily produce professional drawings within the ZWCAD environment. EZ-Plant, designed by landscape architects for landscape architects, is proven software that has now been successfully used and upgraded over the past 15 years. Both ZWCAD and EZ-Plant support Windows® 7 32- and 64-bit.
Kanti Purohit, CEO of ZwcadUSA, comments, "Our partnership with EZ-Plant is great news for Landscape Architects worldwide. ZWCAD offers 100% functionality for the 90% of mainstream AutoCAD users at one-fifth (1/5th) the price. Now, much like how Apps make Apple's iPhone so powerful, EZ-Plant adds more power to ZWCAD - the already powerful 2D and 3D CAD program - at a very compelling price."
Purohit continues, "And, just as ZWCAD is an eminently affordable AutoCAD Alternative, EZ-Plant also offers much of the functionality of its respective high-priced counterparts but at much lower cost."
Dave Petrosky RLA, ASLA, EZ-Plant president, comments, "We are very excited about our partnership with ZWCAD. We moved our entire landscape architecture design functionality to ZWCAD. And, now, this new combined solution offers a tremendous value to landscape designers - it offers 100% of our functionality at 20% of the cost."
Petrosky continues, "Furthermore, because ZWCAD offers the closest AutoCAD user experience, most EZ-Plant/AutoCAD users can transition to ZWCAD/EZ-Plant in less than a day. We look forward to multiplying CAD value for landscape architecture design organizations requiring DWG-based 3D and 2D CAD alternative at less than one-fifth the price."
A member of the Green Building Alliance (http://www.go-gba.org), EZ-Plant offers professional landscape architects and designers an easy-to-use, powerful set of tools for preparing landscape plans that can increase their productivity, improve their end-product, and reduce costs for their clients. The tools include planting symbols and schedule templates, quantity and cost calculation, and complete drawing production. It is driven and distinguished by an underlying database of more than 2600 types of plants, perennials, mulches, and grasses. The database contains data about native species, local nursery inventory and costing, and growth characteristics - all of which help the designer produce high-quality, accurate, sustainable plans.
To demonstrate how easy it is to transition from Autocad, both ZwcadUSA and EZ-Plant offer a FREE 30-day trial of full-function ZWCAD and EZ-Plant bundled software at their respective websites: ZwcadUSA Apps Marketplace and http://www.EZ-Plant.com.
To celebrate this exciting partnership, both ZwcadUSA and EZ-Plant are offering 20% discount on the bundle until February 28, 2011 on all purchases made online. Visit http://www.EZ-Plant.com for details. Visit ZwcadUSA eStore and use coupon code 11ZWEZ228 during checkout.
About EZ-Plant Software, Inc.
EZ-Plant provides users with tools to develop high-quality professional landscape contract drawings in AutoCAD®, Bricscad®, ZWCAD® environments. In business for more than 15 years, EZ-Plant has serviced scores of clients around the world and has an outstanding track record for providing prompt response and service. A member of the Green Building Alliance (http://www.go-gba.org) , EZ-Plant fosters sustainable landscape architecture.
Learn more at http://www.ez-plant.com.
About ZwcadUSA
ZwcadUSA is part of the GlobalForceDIRECT network which is a global sales organization that specializes in sales 2.0. It is staffed by world-class, senior sales professionals who are web-empowered and phone-productive the entire day, and led by management that grew and managed a $100M phone/web-based sales operation for a $400M global software leader. GlobalForceDIRECT can bring transformational rewards to clients, including expanding revenue and reach, opening new global markets, and fundamentally increasing the efficiency of distribution. For more information, please visit http://www.ZwcadUSA.com and http://www.GlobalForceDIRECT.com
# # #