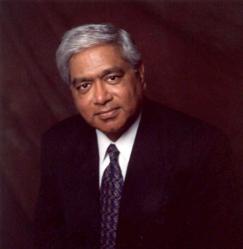 Customers currently in the process of adding or buying new licenses can rest assured that all new purchases of ZWCAD 2011 are protected with ZwcadUSA guarantee: They will automatically get free upgrades to ZWCAD 2012 when it is released later this year
Boston, MA (PRWEB) September 30, 2011
ZwcadUSA, the exclusive Master Distributor for ZWCAD in North America today announced the release of the Beta version of ZWCAD 2012. With 900 enhancements that extend features, improve stability and compatibility, fix bugs, and optimize APIs, ZWCAD 2012 is the best ZWCAD ever.
Customers currently in the process of adding or buying new licenses can rest assured that all new purchases of ZWCAD 2011 are protected with ZwcadUSA guarantee: They will automatically get free upgrades to ZWCAD 2012 when it is released later this year or early next year.
Kanti Purohit, CEO of ZwcadUSA, comments, "I may sound like a broken record but ZWCAD 2012 will be yet another milestone underscoring ZWCAD's continued commitment to offer an alternative to AutoCAD® with the closest AutoCAD® user experience."
Purohit continues, "It is all about delivering more value to the CAD community. Once again, ZWCAD 2012 sets a new standard with the best ZWCAD ever and the most stable among all AutoCAD Alternatives that costs only one-fifth (1/5th) the price of AutoCAD®."
To experience the closest AutoCAD experience, download the ZWCAD 2012 Beta version now and begin your free evaluation. To learn more, please visit What's New in ZWCAD 2012 Beta.
Among the many improvements users will enjoy in ZWCAD 2012, here is a partial list:

Entities in blocks can be used for trim operations
New M2P snap will be handy for snapping to the midpoint of two points
For text and mtext, fractions stack automatically and background masks can be applied to text
Dimensions can be added to region objects, and connections between objects and dimensional constraints can be broken
The drawing compare features will also compares blocks, attributes, and text
ECW files from the aerial and satellite imagery field can be attached to ZWCAD drawings
No limits on number of drawings that it can be batch-published
Export drawings as multi-page DWF files
ZWCAD 2012 also offers users visual styles, which allow them to draw and edit in a variety of real-time shaded modes. Gradient fills now can be called directly by command GRADIENT or the Gradient button in DRAW toolbar.
Click compare to AutoCAD for more reasons why you should switch to ZWCAD 2012.
About ZWCAD
ZWCAD is a powerful AutoCAD Alternative for 2D and 3D CAD software with native DWG format. ZWCAD 2011 assures unrivaled compatibility with AutoCAD® & Windows® Operating Systems including Window® 7 32- bit and 64-bit environments. For more information, visit Top 10 Reasons to Buy ZWCAD.
ZWCAD target market includes CAD users in mechanical, manufacturing, plant, architecture, engineering, construction (AEC), civil, water, GIS, and landscape architecture. More than 200,000 customers use ZWCAD in over 80 countries.
AutoCAD® is a registered trademark of Autodesk, Inc.
###