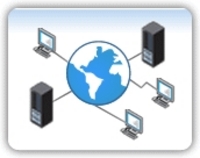 Zyrion software correlates and analyzes raw performance data and provides a business oriented view of how the infrastructure is performing
Sunnyvale, CA and Sydney, Australia (PRWEB) March 3, 2011
Zyrion Inc., a provider of Business Service Management (BSM) and Network Performance Monitoring software, and The Merito Partnership, a business technology solutions specialist, today announced broader availability of their cloud monitoring solution for leading organizations in the Asia Pacific region. This expansion comes on the heels of a number of successful deployments in the Australian market.
Zyrion's Traverse software provides within one integrated platform the ability to monitor the health of complex physical, virtualized and cloud infrastructure, as well perform advanced analytics to understand the impact on supported business services. Users of Zyrion's software in Australia include leading members of the commercial, government and academic sectors. Most recently, Australia's largest supplier of Oracle Solutions chose Traverse to manage its Managed Service Environment.
Traverse enables mapping the different components of the cloud to supported business services, and the monitoring approach focuses on examining the performance and availability of business services. This approach overcomes the limitations of traditional methods for performance monitoring that focus only on the individual nodes and components in the IT infrastructure.
"Given that virtualized and cloud infrastructure is a shared and dynamic resource, individual technical performance indicators taken in isolation are no longer meaningful," said Vikas Aggarwal, CEO of Zyrion. "Our software on the other hand correlates and analyzes raw performance data and provides a business oriented view of how the infrastructure is performing. The combined capabilities our software and Merito's broad expertise in delivering value rich solutions will enable us to meet the needs of organizations in the Asia Pacific region that are rapidly embracing cloud and virtualized infrastructures."
"Merito is focused on delivering solutions that help our customers realize real business benefits, contributing to top line revenues and bottom line savings," said Trevor Philpot, Partner at Merito. "As we enable organizations to take advantage of the cost and agility benefits of the Cloud, it is paramount to help them maintain full visibility of their Cloud based services. Traverse allows our customers to better monitor and manage this dynamic, complex infrastructure."
About Zyrion.
Zyrion is a provider of Business Service Management (BSM) and IT Infrastructure Monitoring Software for enterprises, service organizations, governmental agencies and MSPs. The company's business service container technology allows enterprises to more easily and effectively manage IT-enabled business processes and services. Zyrion's flagship Traverse solution provides correlated, end-to-end network and server monitoring capabilities that link underlying applications and the IT infrastructure to business services. Zyrion has corporate offices in Sunnyvale, California. For more information, visit http://www.zyrion.com or call +1-877-7-ZYRION.
About The Merito Partnership.
Merito is a Partnership of Technology Business Professionals. The Partnership was founded on the basis of providing better ways for businesses to leverage their technology investment. Our philosophy is to simplify the relationship between the business and technology through optimizing technology and the way businesses utilizes technology. Combining knowledge, industry best practice, alliances with industry leaders and a steadfast commitment to excellence, Merito is your partner of choice for getting the most from your business technology systems. For more information, visit merito.com.au.
###