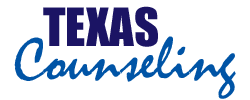 Dallas, Texas (PRWEB) May 21, 2013
Modern couples have countless strains on their relationships. With the help of Texas Counseling's Sexuality and Relationship Workshops, couples are learning the importance of communication, and the development of healthier habits for their relationship. There are both private and group workshops available for both couples and individuals at Texas Counseling. Their goal is to help couples enhance their relationships and learn skills to develop long term solutions.
Developing communication and balance are the key solutions to helping couples relieve the stresses they encounter. Balance can be achieved by listing strains by priorities, and resolving them from the smallest to the biggest. Couples need to set aside time for one another. Introducing a weekly discussion time, aids in opening up an outlet to talk about strains. Making time for a weekly date will renew and enhance the couple's closeness, while experiencing and exploring pleasure together. Communication about sexual needs and wants can help to break down walls and bring couples closer. Overall, both partners have to be open minded and accepting of change. There must be a collective effort in order to improve a relationship.
A good sex therapist can drastically change a couple's sexual and non-sexual communication and enhance the relationship. Galit Ribakoff, LPC, NCC has worked with countless couples in sex and sexuality workshops. For couples interested in Texas Counseling Workshops, more information can be found at http://www.therapistcounselortexas-counseling.com.
About Texas Counseling:
Galit Ribakoff M.S., LPC, NCC specializes in helping individuals and couples achieve life changes, using creative ways to resolve issues, in a non-judgmental and safe environment. She works with clients to reach their desired changes, improvements, and self growth, attaining their therapy goals. Galit's emphases include individual and couples counseling, sex therapy, and group therapy. Galit offers help with building and maintaining healthy relationships, sexuality, sex and intimacy issues, increasing self confidence, dealing with stress, depression or anxiety, grief and loss, and parenting skills. She has evening appointments available and offers reasonable rates. Please visit Texas Counseling's website at http://www.therapistcounselortexas-counseling.com for more information.