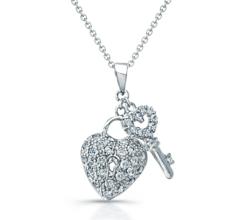 I am very grateful for the partners I have found in Boston and in Southern California, and for the surge in demand for my jewelry line.
Los Angeles, CA (PRWEB) December 31, 2011
One could say that Los Angeles jewelry designer Aneela Manori leads a semi-precious, charmed life. The number of shops that now carry her stunning gold and sterling silver jewelry nearly doubled last year—and Manori feels good about 2012.
In 2011, Manori made a big splash on the East Coast, introducing her line of sterling silver and exotic raw stones this year at Flock Boston, Pure Barre, Felicity Sweets, and ABRANO Silver in the Boston Area.
"Boston is a wonderful town, and it's very flattering to have these wonderful retailers representing the London Manori jewelry line," said Manori, owner of London Manori. "I am very grateful for the partners I have found in Boston and in Southern California, and for the surge in demand for my jewelry line."
Manori is well known for her uniquely ornate designs with intricate details, including fashionable stackable rings and gorgeous 18kt gold pave diamond beauties, which have been very well received by Bostonians.
Los Angeles has been enamored of the jewelry designs of London Manori since November, 2008. The reaction has been enthusiastic; in fact, the innovative designs have become popular with many celebrities—including Kim Kardashian, Michelle Money, and performer Lupe Fiasco—who are often spotted and photographed wearing London Manori pieces.
To contact, make purchases directly from London Manori, or inquire about carrying the London Manori line, please call (213)-261-8876. London Manori is available on the web at http://www.londonmanori.com or at any of the following retailers:
SOUTHERN CALIFORNIA
Bella Bella Hair Boutique
49 West Bellevue Drive, Pasadena, CA 91105-2501
(626) 844-5081
Glow Accessories
7451 Melrose Avenue, Los Angeles, CA 90046
(323) 951-0021
Handmade Galleries, Inc.
14556 Ventura Boulevard, Sherman Oaks, CA 91403
(818) 382-3444
HD Buttercup
Style De Vie
3225 Helms Avenue, Los Angeles, CA, US 90034
(310) 945-5048
Jacqueline Jarrot
Sherman Oaks Fashion Square
14006 Riverside Dr., Suite 260, Sherman Oaks, CA, 91423
(818) 501-2056
Kaiser Permanente
441 North Lakeview Avenue, Anaheim, California, US 92807
(714) 279-5577
Mindful Nest
3319 West Magnolia Boulevard, Burbank, California, US 91505
(818) 840-0123
Ritz-Carlton Spa, Los Angeles
900 W Olympic Blvd, Los Angeles, California 90015
(213) 743-8800
Traffic Sunset
Sunset Plaza
8620 Sunset Boulevard, West Hollywood, CA 90069
(310) 657-5469
Traffic Women
Beverly Center - 6th Floor, Suite 648
500 Beverly Boulevard, Los Angeles, CA 90048
(310) 659-3438
Zoe's Vintique
5359 W Adams Boulevard, Los Angeles, CA 90016
(323) 934-0302
BOSTON, MA
ABRANO Silver
35A Brattle Street, Harvard Square, Cambridge, MA 02138
(617) 576-9595
Felicity Sweets
579 Tremont Street, Boston, MA 02118
(617) 959-7339
Flock Boston
274 Shawmut Avenue, Boston, MA 02118
(617)-391-0222
CALGARY, CANADA
RA Clothing
630 17th Avenue SW, Calgary, Alberta T2S0B4
(403) 245-0304
About London Manori
London Manori is a Los Angeles custom jewelry designer and manufacturer. By combining unique designs and state-of-the-art techniques, they create an exceptional collection of fine jewelry with unmatched quality and precision. They design and sell a wide assortment of necklaces, rings, charms, bracelets, and jeweled leaves.
###