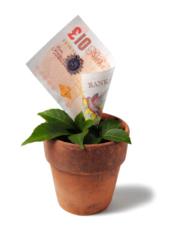 Mother's Day is worth a whopping £1.5 billion in the UK – making it a very profitable celebration for retailers and the food and drink industry.
(PRWEB UK) 5 March 2013
Mother's Day is one of the most significant celebrations listed on calendars around the world. It's an opportunity for children - of all ages - to show their mums just how much they are loved and appreciated.
Historically, Mothering Sunday was the time put aside for relaxation during the long Lenten fast and was a chance for young servant girls living away from home to visit their mothers and take a gift of simnel cake which they had baked themselves.
Mother's day is no longer such a simple affair and much like Christmas and Valentine's Day, Mothering Sunday is now a popular and widely celebrated occasion.
According to the Infographic, Cost of Celebrations, Mother's Day is worth a whopping £1.5 billion in the UK – making it a very profitable celebration for retailers and the food and drink industry.
The Infographic shows that as a nation, 30 million cards are sent, £250 million is spent on luxury food and drink hampers, £90 million is spent on jewellery, £60 million is spent on chocolate and 7 million bunches of flowers are sold – making it one of biggest events in the UK flower cut industry with sales increasing by 40%.
"There's no doubt that Mother's Day is a very lucrative time for UK businesses, but the pressure on people to buy expensive presents also increases at this time of the year." says a spokesperson from Baines & Ernst – one of the UK's leading financial solutions specialists.
"There are many people who may feel pressurised into buying expensive gifts because they feel monetary value equates to love – but it doesn't have to be that way. Many mums would probably agree that the thought and sentiment behind a gift is much more important than the value – especially if you can't afford to make a big gesture." the spokesperson continued.
It's an important message raised by the company who helps people manage debt repayments.
The Office of National Statistics recently published statistics that stated that 36.6% of people are unable to meet unexpected financial expenses, and although Mother's Day is a yearly occasion, it can sometimes catch people unawares when they're busy focusing on other aspects of their life.
With the cost of living continually rising and salaries remaining the same, even something as slight as an increase in fuel costs can have a detrimental effect on a family's budget. Throw in an unexpected gift, and it's enough to push someone's spending into the red.
The Baines and Ernst spokesperson added "Reaching for the credit card is rarely the solution – if you don't have the finances available to clear the balance when you get paid, this will just be another bill added to the pile. Although that luxury hamper or watch may be a lovely gift, is it really worth buying when you could still be paying for it by the time Mother's Day rolls around again?
"If you don't have the cash available, focus on the sentiment and get creative. Homemade gifts like photo albums full of your favourite pictures or a simple framed picture can make beautiful gifts. Most mobile phone devices have cameras, so you could record a special message from your family to make a video she'll love to watch. Cooking instead of going to a restaurant is also another way to save money, or if you have brothers and sisters, clubbing together and buying a gift is a superb way to keep costs down."
Most mums would say that they want to be made to feel special, but special doesn't always equate to the most expensive gift.
Really thinking about what you can do to show how much you care and spending some quality time together can be just as important.
So with Mother's Day falling on March 10th 2013, will people place more emphasis on family values or financial values this year?