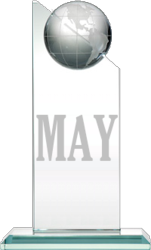 Even many of the biggest website design companies seemed to be stuck in the 1990s...
San Diego, California (PRWEB) May 06, 2013
As 10 Best Design gained notoriety for its awards and rankings, it was able to help a large number of individuals and companies who were seeking web design services find the best companies for their projects. This commitment to improving the website design industry has allowed 10 Best Design to grow to become one of the biggest web design awards organizations. This month, the 10BD team is proud to announce its newest awards for the Best Website Design Companies of May 2013.
10 Best Design finds its humble origins in a simple desire to mend a broken industry. The organization's founders believed that the quality of websites being produced did not live up to the potential of modern technologies. As HTML5 and Web2.0 moved to center stage, the fact that many lazy or outdated designers were selling website designs which utilized Flash or antiquated site layouts infuriated these founders. They felt it was their duty to bridge this divide between technical & artistic advancements and actual websites being produced.
"Even many of the biggest website design companies seemed to be stuck in the 1990s," says a 10 Best Design spokesperson. "We wanted to give people looking for quality services a way to find some folks who wouldn't let them down."
Since then, 10 Best Design has been searching for and ranking the top designers in their Best Website Design Companies awards, and it has grown to become one of the biggest and most recognized in the industry. Although it started as a simple platform for prospective clients to meet top performing designers, it grew in both scale and scope to include a variety of awards with viewership in the tens of thousands.
Today, 10 Best Design reigns as the premier web design ranking and awards organization. The most recognized of the 10BD awards is indubitably their overall Best Website Design Companies ranking.
This month, a long-time winner, Vento Solutions, has returned to the top of this awards list. Vento is a consistently ahead of the curve company which prides itself on diverging from formulaic design. Every site produced by this firm has a modern feel and a unique touch.
Coming in at number two, The Creative Momentum has been awarded multiple first place rankings by the 10 Best Design organization. They bring a fascinating artistic element to each of their website designs, creating what some might consider 'web art' as much as it is web design.
Ranking as number three this month, RazorIT is recognized as a top performing in the industry for the first time by 10 Best Design. Despite being a new inductee to 10BD, RazorIT has been awarded by several other website design awards companies, such as TopSEOs and Best Web Design Agencies.
The full list of the Best Website Design Companies of May 2013 is as follows:
1.) Vento Solutions (New York City & San Francisco)
2.) The Creative Momentum (Atlanta)
3.) RazorIT (Syracuse)
4.) Kohactive (Chicago)
5.) Cofa Media (San Diego & Los Angeles)
6.) Artropolis (Minneapolis)
7.) Skuba Design (New Orleans)
8.) Forix Web Design (Portland)
9.) Bayshore Solutions (Tampa Bay)
10.) Southern Web Group (Atlanta)