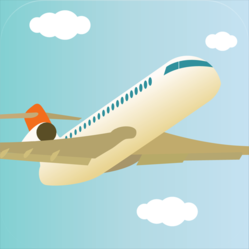 My child loves the photos of all the airplanes and the sounds that go with them. He loves playing with the app when we're in line at the super market or riding in the car.
Alleroed, Denmark (PRWEB) March 26, 2013
Hello, world. 100 Things proudly announces the arrival of their newest app, 100 Planes, in Apple's App Store. The developer family has been waiting months to add this special little app to their growing family. The 100 Planes app will keep your child entertained with fun and educational airplane photos, videos and sound.
100 Planes is the youngest sibling in a superstar family. Born March 20, 2013, at 3:42pm. Weight is 308 MB. Height and Width is 1 inch by 1 inch. Proud brother and sister apps, 100 Farm Animals, 100 Trains & Railways, 100 Tools and 100 Diggers & Excavators, can't wait to start sharing and learning from the newest member of the family. The family lineage carries through when it comes to high-quality photos, sounds and videos.
How cool is this app? Well, there are over 100 real-life HD photos and 18 live-action videos. Sound clips associated with each photo; just tap the screen to hear the sound. 100 Planes app automatically optimizes photos for iPhone/iPad and Retina display, which is kinda fabulous. The app interface is simple, intuitive, kid and parent friendly. Best of all... the app 'probably' speaks your native language. It is 100% ad-free and no data usage is needed to run this app.
All you need to run this app is:
An iPhone, iPod touch or an iPad. Requires iOS 5.0 or later and is optimized for iPhone 5. 308 MB of space required.
Pricing and Availability:
100 Planes v1.1 is a mere 99 cents and is available today, yes, this very minute, in the Apple App Store, get it while it's h-o-t.
100 Things develops apps for the iPhone and iPad. Follow 100 Things on Facebook and Twitter. The developer focuses on super fun and educational apps for parents and children, and currently has five apps live in the Apple iTunes App Store, more are on the way. Copyright (C) 2013, 100 Things App Development. All Rights Reserved. Apple, the Apple logo, iPhone, iPod and iPad are registered trademarks of Apple Inc. in the U.S. and/or other countries. Other trademarks and registered trademarks may be the property of their respective owners.