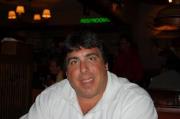 115 Websites and offices Join Rent My Vacation Home Spring of 2013
(PRWEB) March 20, 2013
The sites are broken into 3 subjects of : 1.Location Water Front ,2.Pets and Children, 3. States and Counties. The sites are specific to each subject and go into detail for each area. One of the big advantages to having this many offices and websites is that they confirm all of the listings protecting travelers from false vacation listings. The websites dig deeper than just talking about houses they also give tips on restaurants the weather and things to know about the area from the perspective of locals who rent their homes directly to travelers.
Starting this spring of 2013 travelers no longer need to hunt all over the Internet to list and find their vacation home. Now from one site they can search 115 individual sites with over 100,000 homes all in the United States. Vacation homeowners will be surprised to find that for just $16 their house appears on all 115 sites on page 1 and vacationers never have to pay for searching and savings listings.
Vacationers will be excited to know that as they look through the listings they can also save them for future reference along with the credit card reservation system.
All of the sites are modeled after convenient Hotel like reservation systems that enable seamless integration of vacation homes as opposed to hotels. Vacationers are able to make the reservation while getting insurance and avoid sending deposits in the mail . All 115 sites also have cancellation insurance to protect the transaction between the homeowner and vacationer.
There are no commissions paid for any of the transactions.
For more information and to see a map of all hundred and 115 sites and office locations please go to: https://batchgeo.com/map/Rent-My-Vacation-Home.
For more information about the corporate office please contact : info at rentmyvacationhome.com or got to the main site at http://www.rentmyvacationhome.com..