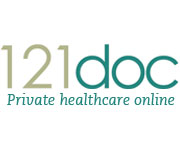 A qualified doctor will assess each request on a case by case basis to ensure safety for the user.
London (PRWEB UK) 28 October 2011
A new initiative has been launched by healthcare pioneer 121doc to provide a 24-hour delivery service for the oral contraceptive pill. 121doc now has in place a fast-track, secure online order process including free medical consultation and next day delivery to any UK post code.
121doc chose to expand the scheme after initially offering 24-hour treatment for other health concerns, such impotence, weight loss and nicotine addiction. Now the oral contraceptive pill can be ordered in 1-3 monthly packs as and when needed.
The free of charge service is said to change the way women take care of their health, providing existing patients that require full comprehensive contraceptive cover a more convenient prescription medication renewal method.
Popular branded variants of the oral contraceptive pill available on next day delivery will include Yasmin, Cilest, Microgynon, Cerazette, Ovranette and Qlaira. Patients will be asked to complete a private medical questionnaire online, which will be checked thoroughly by a registered doctor.
If the doctor approves the request, a prescription for the oral contraceptive pill will be sent directly to the pharmacy, which then dispenses the medication for overnight delivery.
A 121doc spokesman commented: "We hope this acts an incentive for women who find it difficult to take time out of their schedule to collect their oral contraceptive pill in person… The service is open to all patients; however a qualified doctor will assess each request on a case-by-case basis to ensure safety for the user."
121doc is a leading UK online clinic that serves thousands of patients each year. 121doc works with only registered doctors, licensed pharmacies and provides round-the-clock customer service to ensure high quality private healthcare before, during and after treatment.
Media contact:
press(at)121doc(dot)com
020 7186_ 0728
###