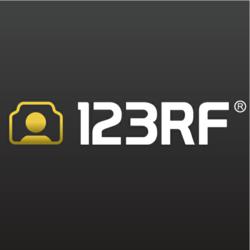 "The addition of audio to our existing library of high quality images, videos, logos, vectors and illustrations establishes 123RF as a 360° end to end creative asset provider." said Stephanie Sitt, CEO of 123RF
San Francisco, CA (PRWEB) March 18, 2013
123RF.com is proud to announce the official launch of its Microstock Audio Library. Containing over 20,000 Royalty-Free user generated audio clips, users can now add even more spice to their creative projects.
"The addition of audio to our existing library of high quality images, videos, logos, vectors and illustrations establishes 123RF as a 360° end to end creative asset provider," said Stephanie Sitt, CEO of 123RF.
The 123RF Audio Library is split into two categories namely Music and Sound Effects which consists of the following genres:
Music Library:
Ambient, Children's, Cinematic, Classical, Corporate, Country & Western, Drum & Bass, Electronica, House, Abstract & Experimental, Folk & Acoustic, Funk & Groove, Soul & R&B, Hip Hop, Holiday & Seasonal, Jazz, Pop, Rock, World Beat, Percussion, Vocals & Voice.
Sound Effects Library:
Games, Cartoons, Interfaces, Transition & Movements, Buttons & Menus, Nature, Domestic, Urban, Industrial, Futuristic, Human, and Sound Packs.
123RF's audio stock will be available for purchase via the pay as you go credit package system, allowing buyers to maximize their budget by buying all creative assets under one roof.
Sitt adds, "The flexibility of the pay as you go credit package system enables our customers access to all the Audio, Image, Footage, Vectors & Illustrations necessary to execute highly creative and effective works that stand out from the crowd."
Audio professionals looking to monetize their works are welcomed to join as audio content contributors and will get 30-60% of the sale price. Prices are set by the contributors themselves using a 5 tier pricing system. This flexibility allows authors to pick a price that justifies the complexity of the uploaded work.
Audio content contributions can be uploaded via FTP and 123RF.com provides a CSV metadata import function for contributors with a large collection. Interested contributors can find out more at http://www.123rf.com/sellaudio.
With over 2.6 million users and 18 million assets, 123RF.com is the ideal launch pad for audio professionals looking to market their works to the creative industry.
To commemorate the launch of 123RF's Royalty-Free Audio Library, current clients and visitors who register at 123RF.com during this promotional period will be given 6 relaxation music tracks from 123RF's specially produced "Reflections of the Orient" absolutely free.
About 123RF.com
Founded in 2005, 123RF.com is a royalty-free microstock library that offers more than 18 million high quality Royalty-Free content comprising stock photos, editorial images, illustrations, stock-footage, and audio files at the lowest prices. 123RF also offers 24-hour service 7 days a week. For more information, visit 123RF.com.
Media Contact for Further Enquiries
Daniel
123RF.com
e:daniel(at)123rf(dot)com