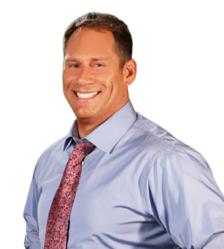 The nationally affiliated medical injury law offices of Glen Lerner Injury Attorneys is now reviewing claims associated with NaturaLyte and GranuFlo dialysis products.
U.S.A. (PRWEB) March 07, 2013
The nationally affiliated law offices of Glen Lerner Injury Attorneys announced that they are now reviewing claims against drug manufacturer Fresenius Medical Care North America for alleged risks associated with their dialysis products, NaturaLyte Liquid and Granuflo Dry Acid Concentrate that were manufactured and distributed from January 2008 through June 2011. The U.S. Food and Drug Administration (FDA) issued a Class I Recall in 2012 for these Fresenius' dialysis products as they may be associated with potentially life-threatening health risks due to inappropriate prescription dosages. Individuals who have experienced a dialysis related heart attack or other cardiopulmonary health complication after receiving a hemodialysis treatment using these medical products are encouraged to contact an experienced law firm, such as Glen Lerner Injury Attorneys at 1-800-GET-GLEN, for an initial free case review to determine if they may be eligible for possible compensation.
The FDA commented on their website that on March 29, 2012 the drug manufacturer Fresenius sent out an Safety Communication to their customers and clinics with updated prescribing data regarding use of GranuFlo and NaturaLyte due to a reasonable probability that use of these products will cause serious health conditions or possible death. Serious adverse health conditions include: heart attacks, stroke, low blood potassium levels, low blood pressure, low blood oxygen levels, excess carbon dioxide levels in blood and cardiac arrhythmia. This public notification sent out by the drug manufacturer came after a report was released from the 2011 National Kidney Foundation Spring Clinical Meetings regarding 50 patients who had been hospitalized in October 2010 after receiving hemodialysis using NaturaLyte and Granuflo due to elevated bicarbonate levels.
Lawsuits are being brought against drug manufacturer Fresenius as they are alleged to have known of these potential risks in 2010 and did not properly notify the FDA or other medical practitioners and dialysis clinics outside their own network placing thousands of dialysis patients at undue risk.
Dialysis patients or their family members may wish to seek legal counsel to determine if they may be entitled to compensation for damages suffered after they or a loved one experienced a cardiovascular related injury after receiving dialysis treatments using Granuflo or NaturaLyte. The medical injury attorneys of Glen Lerner Injury Attorneys are offering free initial case reviews online or by calling 1-800-GET-GLEN to patients and family members of those who have experienced a dialysis related heart attack, adverse health condition or wrongful death.
More about Glen Lerner Injury Attorneys
Glen Lerner Injury Attorneys has been helping dialysis patients across the United States who have been injured by dangerous drugs since 1991. Over the last decade the firm has grown into one of the largest plaintiff personal injury firms in the country with over 35 attorneys and offices in Nevada, Arizona, Minnesota, Illinois, Indiana, Louisiana and Florida. They have settled or tried to verdict over 75 cases in excess of a million dollars in the last decade alone. Their attorneys are experienced at going up against large corporate pharmaceutical giants and are able to handle personal injury cases and class action medical and product liability class action claims. For additional information, visit 1800GETGLEN. com or call 1 (800) GET-GLEN.
###