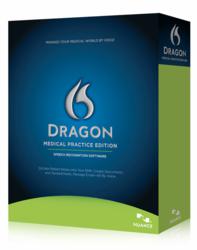 Dragon Medical Practice Edition has a very high transcription accuracy and I'm pleased at how the team at 1 Focus Medical Software has gone above and beyond in related customer service
San Francisco, CA (PRWEB) March 29, 2013
For years now 1 Focus Medical Software has been at the forefront of implementing cutting-edge speech recognition technology for clients like Dr. Jeffrey Albert with the Resurgens Orthopaedics clinic in Roswell, Georgia. Today, the team at 1 Focus Medical Software has announced the publication of a new case study featuring Dragon Medical Practice Edition, speech recognition software made for healthcare practices with 24 physicians or less. The story details Dr. Albert's successful use of Dragon Medical Practice Edition to ensure that his clinical note workflow ran smoothly with zero expense for transcriptionists.
Since installing and configuring Dragon Medical Practice Edition nearly a year ago Dr. Albert has operated with full dictation control and a 100% savings over his former $1,200 to $1,500 per month transcription costs. This is a major selling point of medical speech recognition solutions for nearly every physician that uses them. To date, 180,000 medical practices across the U.S. and Canada have implemented Dragon Medical Practice Edition to complete their documentation. Doctors and clinicians are able to infuse patient records with direct observations, assessments, and plans, through their voice and in their own words. This software has enabled Dr. Albert to expand his personal resources to meet the ever increasing demands of a healthcare practice.
"I see approximately 500 patients a month and needed the ability to type office notes from patient visits without having to dictate to transcriptionists or use inefficient templates," said Dr. Albert, who specializes in sports medicine and arthroscopy, as well as general orthopedics. "Dragon Medical Practice Edition has a very high transcription accuracy and I'm pleased at how the team at 1 Focus Medical Software has gone above and beyond in related customer service."
When considering whether he would invest in new technology to reduce transcription costs, Dr. Albert learned about the availability of Dragon Medical speech recognition software after seeing an advertisement for similar speech recognition software. Dr. Albert focused on whether his software would be compatible with a recently adopted EMR (electronic medical records program) called AllScripts and what type of ROI this purchase would provide for him. The answer was clear to him that the most feasible choice for speech recognition technology was indeed Dragon Medical Practice Edition.
Using a tethered USB gooseneck microphone, made by DaFuture (also purchased through 1 Focus Medical Software), this orthopedic specialist is able to accomplish quick, hands-free navigation through AllScripts and PC applications like Microsoft Word or websites like ICD-9. The digital dictation solution offers nearly 60 specialties and subspecialties vocabulary, more than 30,000 medical vocabulary words, and converts speech to text three times faster than typing.
"Dragon Medical Practice Edition solves a critical problem for physicians: reduce expenses while increasing quality of care and accuracy of documentation," says Joshua Arciniega, Chief technology officer at 1 Focus Medical Software. "Our team delivers the proper training with reliable follow-up support for the [life of the] product to enable physicians to focus on their patients, not the technology."
For more information about Dragon Medical Practice Edition and the complete offerings available from 1 Focus Medical Software please visit http://www.dragontranscription.com.
About 1 Focus Medical Software
1 Focus Medical Software is an Elite national reseller of Dragon® Medical Practice Edition by Nuance. 1 Focus Medical Software focuses on providing full service support to medical practices interested in maximizing their productivity and quality of patient care through the use of technology. The team assists with the installation, training and use of their products for life. They will make sure that a clinical practice's specific needs are met and the right solution is found. Offering full service software consulting and online speech recognition software and hardware sales for the medical field, 1 Focus Medical Software can be found on the web at http://dragontranscription.com/.