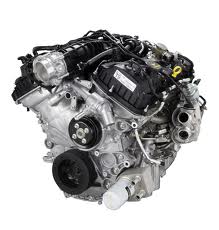 These V6 motors can now be purchased at a lower price that includes no cost shipment.
Sacramento, California (PRWEB) March 03, 2013
Ford Taurus is known as one of the best-selling vehicles from the Ford Motor Company. This vehicle has remained in production since the 1980s and has provided consumer value continuously. Finding a replacement will now be simpler for buyers online thanks to UsedEngines.co. This company is now discounting its 2000 Ford Taurus engines online. These V6 motors can now be purchased at a lower price that includes no cost shipment. More details can be found online at http://www.usedengines.co/ford-engines/ford-taurus-engines-sale.
The Taurus and Mercury Sable were built upon the same platform. These consumer automobiles provided luxury as well as performance in a midsize vehicle. The engines that were produced to fit inside of each of these vehicles represents some of the engineering that Ford has developed since 1985.
The upgrade to the V6 series over the 2.5 initial engines helped boost the Taurus into a different class of vehicle. Buyers searching for preowned condition units that are low mileage can now take advantage of the year 2000 and beyond motors that are now in stock.
The discounts now applied to the Taurus engine inventory are in response to additional discounts that have been announced recently. The Chevrolet brand of motors including the Vortec and Generation IV types have received a new price structure.
This price change has resulted in increases in the number of quotations that are produced on a monthly basis for the UsedEngines.co company. The installation of the quote system used on the Internet is responsible for the increase in the amount of quotes generated.
The rise and customer sales for the Ford and Chevrolet inventories at this company has helped provide other incentives to customers. The introduction to a free shipping program has helped customers lower installation costs due to the erasure of shipment fees. The upgrade to the company warranty policy has also helped offer all customers more protection. The preowned motors that are distributed through the company inventory now are packaged with this warranty protection.
Buyers who are researching Ford Taurus engines or other automaker types can now use the company website to retrieve accurate information. New pages are added constantly for each engine type to introduce the public to the inventory offerings of this company.
About Used Engines Co.
The Used Engines Co. supplies used motors for foreign and domestic automakers online. This company builds its reputation and inventory by offering lower than MSRP pricing to all buyers. The discounts provided to businesses are the same discounts provided to average customers. The customer service initiatives at this company are completed by engine specialists. The Used Engines Co. retains its lead each year as a secondary motors industry supplier by distributing classic and new engines. All of the company measures have helped increase sales this year compared with sales in previous years.