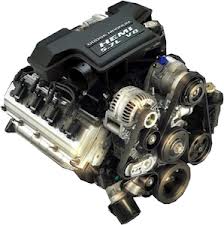 All sales for this motor are eligible for this new discount to help truck owners and automotive industry buyers find a better price.
Beaumont, TX (PRWEB) March 14, 2013
Dodge Ram 1500 remains one of the longest produced pickup trucks in Chrysler history. This vehicle, now known as the Ram, provides the V8 torque and red line limit that many truck owners demand. The EnginesforSale.org company has now applied a new discount to its 2002 Dodge Ram 1500 engine online. All sales for this motor are eligible for this new discount to help truck owners and automotive industry buyers find a better price. Details about this discount can be read at http://enginesforsale.org/dodge/dodge-ram-1500-engine.
Chrysler has invested into the Ram pickup truck series in an effort to make this vehicle one of the top pickup trucks in the world. The engines used inside of the Ram include the PowerTech and Magnum editions. This technology was pulled from the Jeep brand of vehicles in the Chrysler family.
The installation of these motors has helped to popularize Dodge as a leading pickup truck in North America. The discounted 2002 motors now online are expected to provide a better resource for purchase compared with dealership only prices.
Companies like eBay now provide automotive engine sales in the United States. This allows the large and small dealers to sell engines at a variety of prices and quality levels. One drawback to purchasing auction engines is a lapse of warranty coverage. Since many sales are from an engine owner, warranties are not always offered at sale.
The EnginesforSale.org company now underwrites all of its warranty policies as an alternative to auction based sellers. This company now offers up to two years of warranty protection for all sales.
The engine warranties now provided are part of a company wide upgrade that was first announced in the middle of last year. To go with the new Dodge price drop, the Ford F150 inventory increase has recently been announced.
This new increase is making it possible for V8 truck owners and other buyers to find Essex, Triton, Raptor and Cologne engines for F Series pickup trucks online. The release announcing the news of this addition can be read at http://www.prweb.com/releases/engines-for-sale/ford-f150-engine/prweb10194546.htm.
About Engines for Sale
The Engines for Sale company stocks Ford, Chevrolet, GMC, Dodge, Toyota, Honda, Isuzu, Dodge and Jeep vehicle engines that are sold at discounted prices. Frequent incentives like free shipping and mechanic inspections are regularly announced by this company. By purchasing engines strictly from top distribution companies, this company is able to raise the value and longevity of its engines sold. The Engines for Sale company has designed a virtual quote form for online use. This new quotation system was installed recently to distribute more accurate pricing for customers performing engine research online.