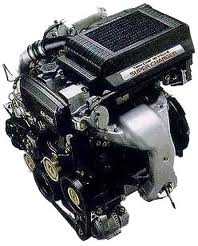 This price change is expected to help make these motors more affordable for preowned engine buyers.
Sacramento, CA (PRWEB) March 23, 2013
Hyundai remains one of the largest import automakers aside from Toyota and Honda. The different varieties of passenger cars, SUVs and hybrid vehicles have helped this company reach new buyers in North America. Locating replacement engines for select Hyundai vehicles will now be easier for buyers. The UsedEngines.co company is now lowering the price for its 2004 Hyundai Elantra engine inventory. This price change is expected to help make these motors more affordable for preowned engine buyers. Details about the pricing and current inventory can be found online at http://www.usedengines.co/hyundai/hyundai-elantra-engines.
The Hyundai Elantra was introduced in 1990 and three engine types have been used in the production of this vehicle. There have been five generations of production for the Elantra making it one of the most in demand vehicles for the Hyundai brand.
The preowned motors that are now sold for lower prices online are OEM editions that have been purchased from leading import distributors. The new discounted pricing is expected to remain in effect for customers purchasing from the company website online this year.
Obtaining warranty protection for a brand new engine is usually standard when sold by dealerships. Secondary market engine purchases do not always come packaged with warranty coverage for a specified term. Many preowned engines have higher than average mileage and can be more susceptible to faster breakdown or parts failure.
The UsedEngines.co company has now increased the length of its warranty term for its import and domestic engines. This new period of time is expected to help customers after installations have been completed.
The Honda motors inventory at this company has recently been increased due to the demand for JDM engines. The news release at http://www.prweb.com/releases/honda-del-sol-engine/used-honda-engines/prweb10543162.htm has helped to alert the public of the new increases in inventory.
The Honda, Toyota and Hyundai inventories now carried by this company have been increased this year to help provide better import engine resources to customers. Additional customer incentives are expected to be announced by this company before the close of the year.
About UsedEngines.co
The UsedEngines.co company is a certified preowned engine seller currently providing discount motors for public sale. This company has built its reputation by selling low mileage engines directly to buyers online. The buying team who works with this company is responsible for acquiring the preowned units that are sold in North America. The partnerships that have been created by the UsedEngines.co company have helped to maintain better quality for all engines sold to the public. Company policies like free shipping and no charge warranties have helped this company to build a larger network of engine buyers around the country.