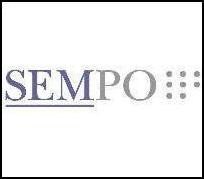 Palo Alto, CA (PRWEB) May 24, 2005
The Search Engine Marketing Professional Organization (SEMPO) today announced that Verizon superpages.com, the Internet's best online directory and shopping resource, renewed its sponsorship for the coming fiscal year's activities in promoting the value of search marketing.
SEM (Search Engine Marketing) consists primarily of SEO (Search Engine Optimization for websites) and paid advertising placements. Successful SEM requires ongoing research and training. SEMPO sponsors support the organization and provide the funds for primary research and developing educational materials for the industry.
"Online search is a vital part of any marketing strategy – including local businesses'," said Darrin Rayner, vice president of e-commerce sales and online marketing for superpages.com. "SEMPO provides a great service to the search industry, and superpages.com is committed to helping SEMPO demonstrate the value of search engine marketing as a necessary tool in the marketing mix."
More than 16 million visitors complete almost 85 million searches on superpages.com each month. With more than 17 million U.S. businesses listed and over 100,000 advertisers, superpages.com is the match-maker between buyers and sellers online.
Dana Todd, President of SEMPO Inc., said, "Verizon was an early sponsor and their continued support will assist us with our educational efforts, event participation and advertising campaigns. Thanks to our sponsors' support SEMPO has grown globally in the past year - we now have very active chapters in Europe and Asia."
About Verizon Yellow Pages and superpages.com
Verizon Information Services, a division of Verizon Communications Corp. (NYSE:VZ), is the nation's most advanced provider of yellow pages and related shopping information. It has $3.6 billion in revenues from products including: Verizon SuperPages yellow pages; Verizon superpages.com (http://www.superpages.com), the nation's best Internet directory and a leading online shopping resource; and the superpages on the go information directory offered through Verizon Wireless Get It Now services and on other wireless carriers. The company is the largest publisher of Hispanic directories in the U.S. and the first to provide a Hispanic online shopping resource (http://www.superpages.com/espanol).
About the Search Engine Marketing Professional Organization (SEMPO):
SEMPO is a non-profit professional association working to increase awareness and promote the value of search engine marketing worldwide. The organization represents the common interests of search engine marketing companies and professionals worldwide and provides them with a voice in the marketplace. For more information, or to join the organization, please visit http://www.SEMPO.org
Contact:
Greg Jarboe
978-298-1545
pr@sempo.org
SEMPO
###