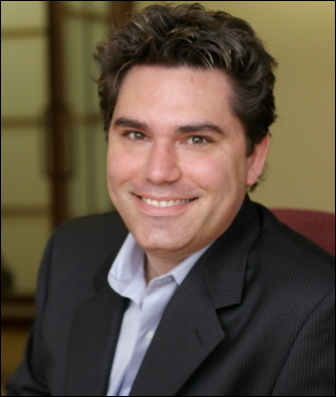 San Francisco, CA (PRWEB) July 13, 2005
Eric Straus of Cupid.com thinks matching based on personality profiling is B.S. Online dating upstart, True.com, would beg to differ. Mark Brooks, editor of Online Personals Watch, tracked down True.com's Chief Psychologist, Dr James Houran, to gain some insight and a differing (expert) opinion. The following is an excerpt. The full interview can be found at http://www.onlinepersonalswatch.com.
How can you be sure True.com's tests are true and correct?
Luckily we don't have to rely on opinion. There are professional standards for testing, which are outlined in a manual authored by the American Educational Research Association, the American Psychological Association, along with the National Council on Measurement and Education. One key element in test creation is in providing the test rationale. It's also important to create and validate tests in the context they are to be used. True.com uses Item Response Theory based measures. This is the same approach used by the GRE, MCAT and LSAT. We've known since 1960 that it's superior to Classical Test Theory methods. All good tests have a test manual to show their basis, construction and validation… and preferably the research should be published in a peer-reviewed journal or at least independently audited by an expert in modern psychometrics. To my knowledge True.com is the only company that has done this. And, that angers me, because I hear people on TV saying, "Trust me, I have a test based in science, trust me." Ask to see that science and you don't get a response back.
Eric Straus, the CEO of Cupid, says personality profiling for online dating context is B.S. What do you think?
I would agree to some extent. The public should be skeptical! Public exposure to professional testing is limited. The public is more familiar with fun little quizzes in Cosmo or on entertainment websites. These tests are fun diversions but they are not the real thing. But, can we identify the variables that are associated with long-term compatibility? Yes, we can. Can we measure these variables in a reliable and valid way? Yes, we can. Can we use and apply these variables? Yes, we can. Published research has already shown this. However, what we've learned from advanced statistics is that things we thought we knew often turn out to be skewed or wrong. For example, eHarmony's test says 'birds of a feather flock together.' The more similar a couple is the happier they will be in the relationship. That's incorrect. "Similarity" is a relationship principle that academics have long known from research to be oversimplified.
How can a company give out enough information on these tests to win confidence, without giving away their secrets?
Independent auditors who are established experts in modern test construction and validation can review the tests and certify that they meet professional testing standards. Data can be reported to the public without divulging the specifics of matching algorithms.
So what can you tell me about True.com's matching algorithm?
True matches people based on research concerning similar as well as complementary relationship variables. We take into account factors well beyond mere personality. Some of those variables include lifestyle preferences, world-views, sense of humor, social life, money management, and readiness to commit. Companies are free to use their preferred methods to pair individuals. Perfect Match uses a test derived from the popular Myers Briggs Type Indicator. We use what's known as the 'big five model.'
The full interview appears at http://www.onlinepersonalswatch.com.
Members of the press are invited to attend the upcoming mobile internet dating convention in San Francisco on Thursday 21st July and Friday 22nd July. Please call Mark Brooks directly at 408-828-6886 or email mark@courtlandbrooks.com by Tuesday 19th July to apply for your press pass.
ABOUT TRUE.COM
True.com is a safety focused online relationship service whose mission is to help singles find long lasting and fulfilling relationships. It is the only online relationship service that conducts criminal background screening and single verification screening. True.com also guides its members step-by-step through all stages of the relationship-building process with the help of proprietary research and it's team of relationship experts and psychologists.
ABOUT ONLINE PERSONALS WATCH
Online Personals Watch is the major news and information portal for the online personals industry. The service is run by Mark Brooks who previously worked with Friendster, FriendFinder and Cupid.com. Online Personals Watch is allied with the internet dating convention (idate2005.com). Mark handles media relations for the internet dating conventions.
# # #