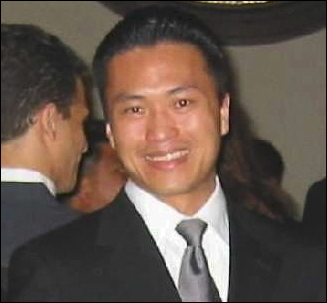 San Francisco, CA (PRWEB) July 18, 2005 -
Taek Kwon joined Friendster last month as President and CEO. He was formerly the EVP Product Management at Citysearch and VP Engineering and Operations at Hotwire. Mark Brooks, Editor of Online Personals Watch, interviewed Taek to get his take on the future of Friendster. The following is an excerpt. The full interview appears at OnlinePersonalsWatch.com (opw1.com).
How did Friendster lose ground to Myspace, and how do you intend to regain it?
When we first launched, we were the only game in town. Friendster was, and is, a great way for people to connect with new friends and reengage with old friends. Friendster didn't have a strong secondary call to action for its users beyond finding and connecting with people. Many people used it as a dating tool. Now, many of the initial uses of Friendster have become commoditized. Myspace, Hi5 and the Facebook are all growing. The idea of 'connecting' is no longer a differentiator. It never really was. We have the 'platform' for adding value to users. But we haven't determined the applications that will sit on top of this platform to make it valuable, sticky, and we no longer have the cachet we did earlier. Myspace is focused heavily on music. They have a different approach to networking; I think of a lot of their interactions more as incidental social collisions than what we have on our platform. They provided users the ability to express themselves with a high degree of customizability and their ability to upload and integrate media is unparalleled. It's a freeform experience and a vehicle for self-expression. It's proven successful. Friendster needs to also add context to the site's friendships. We don't really have a theme or context to drive activity. That's the challenge, which we hope to meet soon.
What is Friendster's target clientele?
I'd say the average age of our most frequent users is between 21 to 29 predominantly. But we have younger and a lot older too. Looking out further ahead our clientele is really anyone who has friends.
You commented in a prior interview your intention to combine business networking and social networking on Friendster. Could you expand on that comment?
I believe people, especially young people, are looking for four things. One, finding a date/mate. Two, finding a job. Three, finding a home to live in or a house to buy. And four, social interaction. i.e. they want to know what people are doing. Those four things are what life revolves around for those in their 20's to 30's. I could imagine a world where Friendster acts as a catalyst but doesn't focus on any one.
How will Friendster be making money in one year from now?
We currently make money, a fair amount, from traditional sponsored CPM advertising. We have a relationship with Google for contextual, text link advertising. There are other sources that we will experiment with. Two that may have a role are premium services and lead generation. We have a relationship with sixapart for blogs where we share revenue on upgrades. Users can sign up for a blog and pay for more storage and more UI flexibility. We might introduce more premium services like that. As you think about possibilities, you'll not that a fair amount of commerce occurs from social interaction in our daily lives. Friendster could become a clearinghouse for some of this commerce online through its platform. One example might be birthday's alerts. We could implement a birthday alert and offer users a coupon on hot birthday presents. I tend to think those types of leads will be more qualified than even sponsored link clicks.
The full interview and answers to the following additional questions appears on http://www.onlinepersonalswatch.com. Journalists are welcome to reprint. (please notify mark@courtlandbrooks.com/408-828-6886)
What lessons learned from your time at Citysearch do you intend to apply at Friendster?
Who do you regard as the most noteworthy online dating competitors right now?
Are online dating companies really direct competitors?
What are your thoughts on a mobile Friendster service?
What might Friendster look like in 3 years from now?
ABOUT FRIENDSTER
With more than 16 million members, Friendster helps people stay in touch with their friends. Headquartered in the Bay Area, Friendster aims to make the world a smaller place by bringing the power of social networking to every aspect of life, one friend at a time. Entrepreneur Jonathan Abrams founded Friendster in 2002. The company is backed by Kleiner Perkins Caufield & Byers, Benchmark Capital, Battery Ventures, and individual investors.
ABOUT ONLINE PERSONALS WATCH
Online Personals Watch is the major news and information portal for the online personals industry. The service is run by Mark Brooks who previously worked with Friendster, FriendFinder and Cupid.com. Online Personals Watch is allied with the internet dating convention (idate2005.com). Mark handles media relations for the internet dating conventions.
ABOUT THE INTERNET DATING CONVENTIONS
The Internet Dating Conference is the industry's largest event for business management of internet dating and social networking websites. The next conference is at the San Francisco Hilton on July 21-22, 2005. It is a special event focusing on wireless and mobile dating. Press are invited to apply for press passes for the Mobile Internet Dating Convention on 21st-22nd July by calling Mark directly at 408-828-6886 by Wednesday 20th July.
###