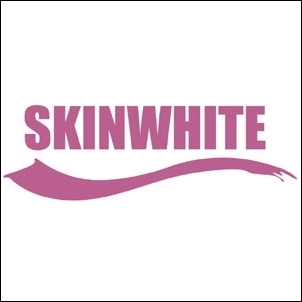 Skin White Dark Circles Under Eyes Treatment Cream
Waldwick, NJ (PRWEB) November 1, 2005
"Skin White Dark Circles Under Eyes Treatment Cream," the latest unique innovation from SkinWhite Research Labs, is another classic product which proves that botanical extracts can work hand-in-hand with technology to create potent formulations to treat skin related problems. Combining the latest technology with powerful skin lightening agents, antioxidants and vitamins, "Skin White Dark Circles Under Eyes Treatment Cream" is a luxurious treat for the sensitive under eyes area. Application of this product over a span of 3 weeks will allow users to witness a significant improvement in the appearance of under eyes dark circles. In addition, "Skin White Dark Circles Under Eyes Treatment Cream" is also an effective remedy for eyes bags, fatigue and fine lines around the delicate under eyes area. With a success rate as high as 83.12 percent within 3 weeks of application, "Skin White Dark Circles Under Eyes Treatment Cream" posed to become the next hottest item in a consumer's skin care regimen.
With the success of the hugely popular "Skin White Serum", a potent skin whitening product that helps to achieve skin lightening results within 30 days, SkinWhite Research Labs is constantly working on the formulation of new high performance products that can be included in a daily skin care regimen without adding hassles to the consumers' lifestyles.
As the chief researcher, Dr. David Smith, puts it "Besides being innovative, two distinctive aspects that set SkinWhite Research Labs apart from the other cosmetics companies are: simplicity and focus. We do not propose complicated regimens that include dozens of products. We strongly believe that consumers only need a few quality products to help them to achieve the results they desire. Simplicity of use is the basis on which we build our product formulations on. On the other hand, our researchers spend long periods of time to source for the finest grade ingredients. They also put in huge efforts to study the details of the technology to be deployed. Consumers may feel that our company is rather slow in launching new products. However, we do not see the need to compromise on the quality of our products in exchange for quick profits. At SkinWhite Research Labs, customers' satisfaction is the motto that we work by and we do not want to short-change our customers with ineffective products. Customers may have to wait 1 to 2 years before we have a new product offering but I strongly believe that the wait will be well rewarded with effective products that deliver the desired results."
Currently, SkinWhite Research Labs has plans to launch 2 new skin lightening products over the next 3 years, namely a whitening anti-aging serum and a whitening anti-aging masque. Dr. David Smith reveals that new techniques such as nanotechnology etc will be deployed in the formulation processes. The details for these new skin whitening products will be released at a later date. For more information about the SkinWhite range of products, please log on to skinwhite.com.
###