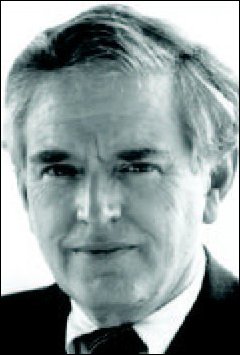 Spinspeak II: The Dictionary of Language Pollution
Providence, RI (PRWEB) November 1, 2005
Varieties of guilt, spinspeak, memory and absolution at the start of the War on Terror and the end of World War II drive two new short stories by James Baar, author of the new satiric business novel "Ultimate Severance."
The two short stories – "Believe Me!" and "Somewhere on the Elbe" – were published in recent weeks by Amazon.com in its new online Amazon Shorts http://www.amazon.com/shorts collection of original short fiction that can be downloaded for personal use.
In "Believe Me!" Congressman Millard Fillmore Shortcuff remembers how it was on September 11 when he was making a campaign fund raising speech at Windows on the World and Muslim terrorists flew the first of two aircraft into the World Trade Center.
As the congressman recalls to himself, he was trapped in an office on the 108th floor; his official biography, a monstrous fabrication of PR industry artistry, passes through his troubled mind; he confesses (to himself) a long sinful series of corrections; and then, wonder of wonders, he remarkably escapes to serve America anew. Or, at least, that is how he tells it to the media.
"Somewhere on the Elbe" renews the argument of whether the American Army at the end of World War II could have captured Berlin and Adolf Hitler ahead of the Communist Soviets and thereby prevented the Cold War.
Zachariah Steuben Prescott, an 80-year old retired investment banker and former U.S. Army lieutenant colonel, has no doubt that it could and should have happened and has long suppressed the guilt he feels over his role in the matter. This is the story of Zachariah's return to rebuilt Berlin, Hitler's bunker and the Elbe River crossing sites to revisit what took place and finally to learn why in the old Hapsburg imperial throne room of Prague Castle.
Baar says the first of the two war stories tracks "a politician lost in the layers of his own humbuggery;" the second, "a fallible Everyman seeking redemption and possible wisdom in the layered reality of the past."
Amazon.com initiated in August its Amazon Shorts digital publishing program – an online offering of "never-before-seen short works from a wide variety of well-known authors, available only on Amazon.com." The program makes possible the downloading of digital copies of individual short stories for 49-cents each.
Baar's new business novel, "Ultimate Severance," describes an Enroned world awash in spinspeak – a world peopled by flim-flam artists on and off Wall Street, imperial CEO's, smarmy pols, five-star spinmeisters, entrepreneurial mobsters and assorted mountebanks. Early on he makes clear that this "return to normalcy" was made possible by the "quite by accident" launching from a submarine of a spray of new "lite'n kleen" missiles carrying nuclear warheads to Syria and Iran.
Baar is also the author of "Spinspeak II: The Dictionary of Language Pollution" and an earlier business novel, "The Great Free Enterprise Gambit." He is editor of the "Spinspeak Letter" http://www.spinspeak.com weblog.
Media Contact:
James Baar
401-331-2653
# # #