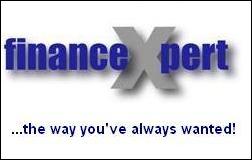 By now it's obvious that the tools that advisors need for managing retirement distributions are different from the ones they used to help clients accumulate wealth.
Issaquah, WA (PRWEB) November 2, 2005
financeXpert.com, Inc. today announced the release of its ground breaking Financial Guidance System™ (FGS™).
Financial Guidance System™, a web-based platform built on the powerful .Net platform, is the first technology solution designed specifically to help financial advisors, business planners and others focus on understanding and managing client behaviors rather than predicting market performance.
According to company co-founder, Larry Fowler, "The biggest factor in a financial advisor's success is how they handle their clients' financial resources; including how and when they spend them, during different phases of a market cycle. financeXpert's simulation technology focuses on innovations that help advisors steer their customers' away from serious trouble."
FGS™ includes features that help advisors manage "Event Risks". These features include the ability to plan asset allocations at the account level, enabling advisors to have different risk profiles for different goals.
To help advisors and planners transition their practices to offer new services in meeting the changing service needs of tens of millions of retiring "Boomers," FGS™ employs an "endowment approach" to retirement planning simulations. Says Fowler, "By now it's obvious that the tools that advisors need for managing retirement distributions are different from the ones they used to help clients accumulate wealth."
In contrast to traditional planning solutions' focus on predicting the future, FGS™ gives advisors the ability to stress-test financial decisions using a range of realistic simulations.
Allowing customers to experience a "financial simulator" using actual market data helps advisors change the focus from "getting the right answer" to "making the right decision."
"FGS™ has converted planning from a one-time event to one that puts the advisor at the center of their customers' financial world, opening huge new revenue opportunities." Says Fowler.
Future releases are planned to include direct links to a variety of data sources, allowing advisors to automatically update simulations whenever they choose.
Meet financeXpert, Inc. founder Larry Fowler in Chicago
financeXpert.com is pleased to be Silver Sponsors of The 8th Annual Chicago Financial Advisor Symposium, where a line-up of unsurpassed talent in the financial advisor industry will be at the Chicago Hilton & Towers, November 2-4, 2005.
financeXpert Founder, Larry Fowler will be giving a free presentation Friday, November 4, 2005 from 7:45 am until 8:30 am "Crossing Over to the Dis-Saving Side of Life: Five Essential Behaviors of Tomorrow's Best Financial Advisors".
About financeXpert, Inc.
financeXpert, Inc. is a Washington State corporation, founded in 2001. financeXpert designs, develops and licenses web based financial management software, on a subscription basis, to independent financial advisors, banks, brokerage firms and trust companies to help them improve customer retention,
boost recurring revenues and increase profitability. financeXpert technology empowers financial advisors to provide meaningful financial services to their clients with greater frequency.
For additional information contact:
Larry Fowler, President and Co-Founder
Telephone Number: 425-458-4998
Email Address: lfowler@financexpert.com
# # #