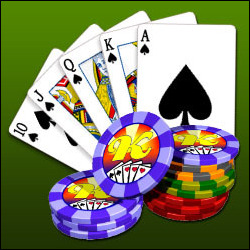 This was a natural area of expansion for the Kiwi Gaming group, which is continually seeking to add to its impressive portfolio
(PRWEB) November 2, 2005
Kiwi Casino Poker combines the integrity and service of the land based Christchurch Casino, with Playtech's sophisticated gaming platform, a feature that has become the hallmark of the Kiwi brand, cementing their position at the forefront of the online gaming industry.
"This was a natural area of expansion for the Kiwi Gaming group, which is continually seeking to add to its impressive portfolio," commented a spokesperson from Kiwi Gaming. "It also represents a clear response to player demand which had been crying out for an online poker room in the same successful Kiwi formula present in our other sites."
In a move that is sure to attract both players completely new to poker and existing online poker players alike, Kiwi Casino Poker is offering a First Deposit Bonus of up to $100 and entry into their $100 Welcome Freeroll tournament and $25 Funniest Nickname of the Week competition, to all first depositors.
Kiwi Casino Poker enhances the full potential of the online poker experience by offering real time game histories, player notes, a variety of games to suit all tastes and budgets and a unique full screen option which is like being there for real.
As with all Kiwi Gaming sites Kiwi Casino Poker employs state of the art security and anti-collusion technology, in addition to 24 hour support 365 days a year, features that have become synonymous with the Kiwi brand.
Kiwi Casino Poker has succeeded in striking just the right balance between a professional online poker room, with all the features that a professional poker player would expect, and a refreshing simplicity that someone completely new to online poker would appreciate.
Kiwi Casino Poker is part of the Kiwi Gaming family (http://www.kiwigaming.com), an independent offshore operation which is wholly owned by Christchurch Casinos Ltd Group (CCL).
As part of New Zealand's most prestigious casino organization CCL's land-based gaming and hospitality interests attract visitors from around the world including North America, Australia, Europe, Japan and Asia.
Since CCL established its online gaming arm five years ago, Kiwi Gaming has a built a reputation as one of the finest e-gaming operations in the industry today.
Kiwi Casino Poker is also part of the iPoker Network, a group of sites all operated independently but sharing prize and jackpot pools to give players unrivalled opportunities to win bigger prizes and with greater frequency.
###