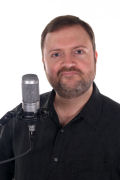 Pay What You Can Afford
(PRWEB) November 3, 2005
As the owner of one of the most visited Windows XP Websites http://www.updatexp.com Marc Liron, Microsoft MVP and Digital Media Evangelist, wanted to help give something back to the community that has inspired him to continue providing Windows XP support to home users over the last three years.
After receiving an email from a newsletter subscriber enquiring about affordable Windows XP training Marc Liron setup the website: http://www.paywhatyoucanafford.com
Titled as the, "Pay What You Can Afford," project, Marc Liron has also been able to give away 150 free CD sets to those who could simply not afford to pay for any training at all. The list of recipients includes those made homeless by hurricane Katrina, those on state benefits, the retired surviving on small pensions, etc.
"After reviewing all the Windows XP training available I came to the conclusion there was a need for affordable and credible training for the home user," said Marc Liron, "Most of the training resources available fail to deliver on their promise of training the user in getting the best out of their Windows XP computer. Also My new training videos are the only training resource on the planet where you choose the price you can afford."
The whole project has been so well received by the online Windows XP community that Marc has setup a Blog where customers and site visitors can read each other comment about the bold project. http://www.paywhatyoucanafford-blog.com
A recent visitor to the blog commented "What a fantastic idea!, A tutorial created by a real person and not a massive faceless company who are really only interested in profits. This deserves to be a massive success."
About Marc Liron
Marc Liron is a Digital Media professional and has been awarded the converted Microsoft Most Valuable Professional (MVP) award two years running. Marc Liron maintains a popular Website for Windows XP users at http://www.updatexp.com where more than 500,000 visitors stop by each month. Marc Liron is also the author of an eBook on the "Windows XP Registry" and the creator of "SHERLOCK - The Codec Detective!" Free software utility.
More information on the Microsoft MVP award can be found at http://www.microsoft.com/mvp and on Marc Liron at http://www.marcliron.com
Contact Marc Liron
Marc Liron
Microsoft MVP
Digital Media Evangelist
PO Box 903
LINCOLN
LN5 5BD
United Kingdom
Office Telephone: +44 (0)1522 560037
###