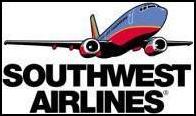 Dallas, TX (PRWEB) November 3, 2005
Southwest Airlines (NYSE: LUV) unveiled its first new specialty airplane with a marketing partner in 17 years, the NBA-themed Slam Dunk One, it was announced today by Southwest Airlines President Colleen Barrett, NBA Commissioner David Stern, NBA legends Bill Russell, Dominique Wilkins, Clyde Drexler, Bob Lanier, Bill Walton, and George Gervin and WNBA legend Rebecca Lobo. The first and only other customized Southwest plane dedicated to a marketing partner honors Shamu of Sea World fame, and has been in service since 1988. Southwest also has a fleet of six specialty aircraft dedicated to various states and one dedicated to Ronald McDonald House.
The only plane of its kind in all of sports, Slam Dunk One is emblazoned with an NBA basketball going through a basketball hoop on the forward portion of the fuselage. The ball is trailed by an orange wave that starts from the back of the plane making it appear as if it is being shot into the basket. Slam Dunk One is emblazoned on the nose of the plane. The plane has a customized interior with each of the 30 NBA team logos adorning the overhead compartments and a custom windscreen featuring a panel commemorating today the date of the aircraft's maiden flight.
The NBA and Southwest Airlines expanded their marketing partnership in July, and Slam Dunk One is the first product of the broader relationship. The multi-year agreement establishes new community outreach efforts and increases Southwest advertising through NBA media to reach the league's loyal base of trendsetting fans.
Following its trip to Los Angeles, Slam Dunk One will go into regular rotation throughout Southwest's 61-city network. The special plane also will be used in ongoing charitable activities and special events conducted by the NBA and Southwest.
"The rare step of creating a specialty airplane with a partner demonstrates our strong commitment to the NBA partnership," said Barrett. "This partnership provides us with unique opportunities to convey our spirit and pride to our Customers through a subject they feel passionate about ... NBA basketball."
"The NBA and Southwest Airlines share a common passion for community outreach and a willingness to take innovative steps to serve our fans and customers," said Stern. "As a larger than life symbol of our partnership, Slam Dunk One will further our efforts in providing unique fan and customer experiences and a new means of enriching our communities with special outreach programs."
Slam Dunk One, a Boeing 737, will fly a special charter flight as its maiden passenger voyage today from Dallas to Los Angeles carrying three families from the Dallas Ronald McDonald House. Once in Los Angeles, the families will receive a Shoot For Hope experience which includes receiving tickets to an NBA game (Suns @ Lakers), visiting with NBA players and legends, a chance to see warm-ups courtside, and special gifts.
The Shoot For Hope program with Southwest Airlines is part of NBA CARES, a global community outreach initiative that will feature the league, players, and teams raising and contributing more than $100 million for charity, donating more than one million hours of hands-on volunteer service to communities worldwide, and building more than 100 places where kids can learn and play over the next five years.
The following special guests and their families will be riding on Slam Dunk One and will receive a Shoot For Hope experience from the NBA and Southwest Airlines:
Jonathan Rangel (17, San Angelo, TX) -- At 12 years old Jonathan was diagnosed with a benign tumor in his arm that was wrapped by his arteries (Parkes Weber Syndrome), meaning doctors were unable to remove the tumor without risking Jonathan's life. In attempt to maintain the amount of blood feeding the tumor, Jonathan travels to Boston every three months for surgery to block some of the blood vessels feeding the tumor. Jonathan is a positive person who believes he was given this disease because he can handle the situation better than most people. Jonathan is a big NBA fan and his favorite player is Dirk Nowitzki.
Andy Noland (15, Beaumont, TX) -- Due to Spina Bifada, Andy is unable to walk and is in a wheelchair, but he doesn't let that stop him. Andy is currently a freshman in high school, where he is the varsity football team trainer. The Noland family was affected by Hurricane Rita and have recently traveled back home to Beaumont after staying at the Ronald McDonald House for three weeks. Andy loves basketball and his favorite player is Kobe Bryant.
Cody Miller (14, Port Neches, TX) -- Cody was diagnosed with a type of Muscular Dystrophy known as Intermediate Spinal Muscular Atrophy or SMA Type 2 at the age of three. Due to the disease, Cody is in a wheelchair but he doesn't look at himself as disabled. Cody is a high school freshman and enjoys meteorology. Currently the family is staying in Dallas but is originally from Port Neches, where 75 percent of their business and home were damaged by Hurricane Rita. Cody is also an NBA fan and his favorite player is Kobe Bryant.
About Southwest Airlines
Southwest Airlines, the nation's largest carrier in terms of domestic passengers enplaned, currently serves 61 cities in 31 states. Based in Dallas, Southwest currently operates more than 3,000 flights a day and has 31,000+ Employees systemwide.
About the NBA
With 30 teams in the United States and Canada, NBA games and related programming are broadcast to 215 countries in 43 languages. The NBA is a recognized leader in sports marketing, currently maintaining its longest-ever list of fully integrated domestic and global marketing partnerships with the most recognizable brands in the world. NBA players are the most recognizable and successful product endorsers in sports, with dozens of players appearing in national and international promotions each season. For more information on the NBA, visit http://www.NBA.com .
Media Contact:
Matt Bourne of NBA
cell +1-917-612-5401
mbourne@nba.com
or Melanie Jones of Southwest Airlines +1-214-792-4413
melanie.jones@wnco.com
# # #