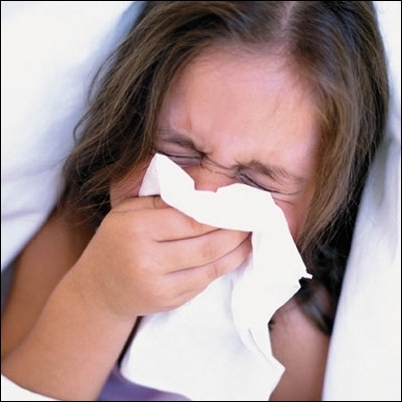 Proper medication administration and compliance can mean a quick and full recovery so that long-term health of a child is not affected.
Bethesda, MD (PRWEB) November 8, 2005
Bethesda, MD November 8, 2005 – With the winter fast-approaching, we're back into cold and flu season. Get sick, get your medicine, get better, and that's that, right? Well, not exactly. Whether its prescription or over-the-counter medications, no medicine is completely without risk. Interactions with food, drink or other medicines can lead to harmful and unnecessary side effects or allergic reactions. Studies show that 79% of children do not fully recuperate from illness because the medication they were taking was mixed with food or drink that impacted efficacy or absorption. Luckily this can all be easily avoided with the proper practices for taking your medicines.
No matter how intrinsically good an over-the-counter or prescription medication is, it does no good if administered improperly. Remember these important tips:
Take the right dosage for the right amount of time. Do not stop taking medicine simply because your symptoms disappear.
Carefully read medicine labels for instructions, precautions and expiration dates. Throw out all expired medications.
Keep medicine stored in its original container, preferably away from heat, light and moisture.
For liquid medications, do not use silverware to administer dosage, it is not a proper instrument for measure. Try a dose cup, syringe or dropper.
Consult your healthcare practitioner or pharmacist if unusual or atypical side effects arise.
Despite these guidelines, it's hard to remain faithful to your medicine if it just plain doesn't taste good. While many of us freely mix medicines with candy, pudding and other creative food choices, taste disguisers need to be used with caution, including common items like calcium-containing products (yogurt, milk and ice cream), caffeine (cola, coffee, tea and chocolate), and food and drink high in potassium (bananas) or acidity (orange or grapefruit juices). According to the Food and Drug Administration, if mixed improperly, these additions can decrease drug concentration, alter drug absorption, decrease effectiveness and also produce unnecessary side effects like nausea, vomiting, or irregularity of the heart rate.
For those of us who cannot stand to make the 'bad-medicine-face' or endure the 'terrible-taste-shivers' any longer, we're in luck because one company finally has the right idea. The award-winning biotech company FLAVORx, Inc. developed flavorings that safely and naturally turn terrible tasting medications into a vast number of flavors including bubblegum, pink lemonade, or raspberry. Unlike many others, these flavorings are stringently tested, FDA-approved and do not alter the efficacy of medications. The only flavorings developed specifically for use in medications, they are all sugar-free, non-allergenic, dye-free, alcohol-free, sodium-free, and very concentrated- thus side effects are non-existent. To see some of the worst tasting drugs and the flavors that cover them best go to http://flavorx.com/wheelofyuck.html for an interactive demonstration.
Biotech and pharmaceutical expert Kenneth L. Kramm says "Proper medication administration and compliance can mean a quick and full recovery so that long-term health of a child is not affected." As an example, one of the top selling oral anti-viral drugs, Tamiflu, is highly effective in fighting the full-blown symptoms of the flu if taken upon onset of initial symptoms; however Dr. Franklyn Stroud warns that "the medicinal aftertaste itself is extremely bitter". This can be easily remedied by adding a safe and effective flavoring that will allow you to swallow the medicine easily, painlessly for the proper duration of time.
Here are a few tips used to minimize some of the bitterness of medication without risk:
Have your child suck on ice chips or a Popsicle before taking the medication. This will numb the taste buds and reduce some of the bitter stimulus to the brain.
Use a syringe and shoot the medicine towards the back of the throat to miss as many of the taste receptors on the tongue as possible.
Take an immediate chaser of water after swallowing a liquid antibiotic to wash the granules that are stuck between the teeth and under the tongue down the throat before they burst and cause a very bitter aftertaste.
These simple safe tips used in conjunction with a FLAVORx flavoring can mean 100% compliance and a completely effective drug regimen.
To learn more about the safe administration of both prescription and non-prescription drugs, and more information on FLAVORx, please visit http://www.flavorx.com. For questions on your specific medication, please feel free to contact Teresa Chen at 800.884.5771 x 234.
# # #