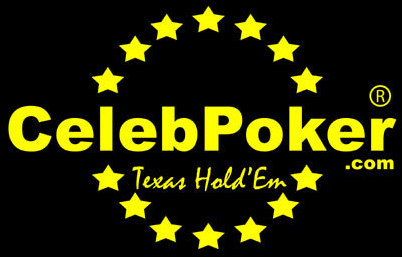 Phillips explaining just how easy it is to play the game of Texas Hold 'Em
(PRWEB) November 9, 2005
The Shangrila casino in Moscow was the venue for a celebrity invitational poker tournament that took place over 2nd 3rd and 4th of November 2005.
32 players were invited to play in 4 heats of 8 players. The celebrity guests included Russian actors, comedians, a footballer, a film producer and ex-tennis pro Yevgeny Kafelnikov. Additionally the top Russian pro-poker players were invited to play including Kiril Gerrasimov.
From England, there were 4 players, which comprised of BlondePoker's Tony "Tikay" Kendall, former England cricketer and Celebpoker.com celebrity player Ed Giddins, "Racing" Ronnie DeBeaulox and Managing Director of CelebPoker.com Pat Keane.
Ronnie was the first to secure his place in the final when he came second in his heat. This meant that he would start the final with 5000 chips and the winner of each heat 10,000 chips.
Ed Giddins couldn't hit a hand in his heat and was an early casualty. Tikay got busted on a massive bluff with an all-in raise with 3-5 off suit.
Pat Keane didn't play a hand for an hour and a half in his heat before hitting a streak and eventually finished second when Kaffelnikov went down with an all-in bet.
So two Brits in the final, both with 5000 starting chips. Remarkably the first 3 to go out were players that had won their respective heats. By this time Pat Keane is chip leader and hitting every pot that he played in. Ronnie too changed gears after waiting very patiently and managed to get into second position.
Heads up and it was Pat against Ronnie. After a relatively short period of just under an hour, Pat emerged as the winner. This was his first televised event as a player and he took home the trophy plus $60,000 first prize.
Speaking afterwards Pat Keane said: "this was the first time I had been the other side of the cameras. Normally I am a spectator when we host our own tournaments. It is very nerve racking being under the lights and with all of the cameras monitoring your every move. I did thoroughly enjoy the experience and it really was a great thrill to win the whole tournament. The people from the Shangrila were fantastic, the event was very well organised and the hospitality was superb. As a venue for future events you would be pushed to find better.
"As for CelebPoker.com, we are busy organising future tournaments in the UK and a major live event in the US. Later this month we are backstage at the American Music Awards in Los Angeles where we will be getting the world's finest singers and musicians involved in the global phenomenon that is poker."
"We also have a pilot TV show airing this Friday at 8pm GMT on PokerZone which features Lou "Diamond" Phillips and Michael Greco playing members of the public. This show will be ground breaking and I urge every poker fan to watch it – it really is fantastic as the celebrities get mauled at the hands of the public!"
"Finally, for all those poker fans who are looking to learn how to play, please go to the following link which features Lou "Diamond" Phillips explaining just how easy it is to play the game of Texas Hold 'Em".
http://www.celebpoker.com/celebrities/lou/lou_diamond_large.wmv
http://www.celebpoker.com features poker schools for the beginners, freerolls for those who love to play in multi-player tournaments at no cost, but with the opportunity to win somebody else's cash, and a multitude of tables from 50 cents right up to $100. There really is something for everybody.
All of the major tournaments have satellites running at CelebPoker.com. So if you fancy gaining entry to one of these events log on now and you could be playing with the poker pro's from around the globe for as little as $4.
Please check at http://www.CelebPoker.com for all the latest poker news and full details of all of the celebrity players that play regularly on the home of celebrity poker.
For more information visit http://www.celebpoker.com.
###