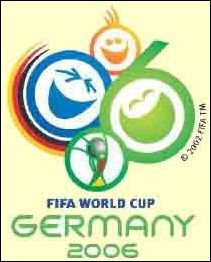 This is the most soulful sport I've ever seen. Everyone here is so united and focused; I can't believe how charged the air is tonight.
Miami (PRWEB) November 15, 2005
On October 8, 2005 A. Ozgit and B. Leeds received the soccer experience of a lifetime thanks to AllSportsMarket.com, proud sponsor of the Costa Rica 2006 FIFA World Cup Soccer Team (ASM: FICOS).
These young men were the winners of the AllSportsMarket.com Fly and Qualify 2006 World Cup contest where the two winners received an all expense paid vacation to Costa Rica and sideline seats to the 2006 World Cup qualifying round between the USA FIFA Soccer Team (ASM: FIUSA) and the Costa Rica FIFA Soccer Team. The foreign visitors watched through falling sheets of rain as Costa Rica shutout the U.S. and took the victory 3-0. Although rain began to pour in the hours leading to the game and continued to do so all throughout the 90-minute drama, never once was a delay called. The drenched American team fought hard against a bitter loss; fortunately for the U.S. their seat in the 2006 FIFA World Cup was assured when they defeated Trinidad and Tobago on August 17, 2005 with a score of 1-0. A rematch between the U.S. and Costa Rica is certain to go down in Germany during the 2006 World Cup and one has to wonder if an arch rivalry is not brewing between these two Northern Hemisphere teams.
During the Costa Rica vs. USA match both Brandon and Alpi expressed overwhelming emotion at witnessing, first hand, the electrically charged crowd which filled the 14,000 seat stadium to capacity. Neither one of them had ever been to a soccer match; much less any live sporting event where the crowd delivered such passion and fire in the moment. Brandon said, "In the states you go to a pro-football game, have a few beers, yell, and go home. Here (in Costa Rica) the crowd is in the game heart and soul. You feel the earth literally shake beneath your feet every time the crowd stands to roar."
Alpi commented, "This is the most soulful sport I've ever seen. Everyone here is so united and focused; I can't believe how charged the air is tonight." These visiting onlookers were also part of soccer stadium history as they witnessed the largest sideline banner ever placed at a soccer game. Behind the home goal was a 60 foot long sign which read, "How's Your Sportfolio?-AllSportsMarket.com, the sign was sponsored by AllSportsMarket the worlds only sports trading stock exchange. AllSportsMarket is a virtual stock exchange where traders compete in head-to-head action against each other buying and selling shares of their favorite sport teams. Company president Chris Rabbalais had this to say, "It is truly an honor for us to be a sponsor of the 2006 World Cup Costa Rica Soccer team, it was great to have our contest winners here (in Costa Rica) to share in the World Cup qualifying experience. We are looking forward to an intense World Cup in the coming year and hope to be sponsoring another contest, this time the winners will receive an all expense paid trip to Germany and tickets to the 2006 World Cup." To learn more about AllSportsMarket just visit their website at http://www.AllSportsMarket.com.
###