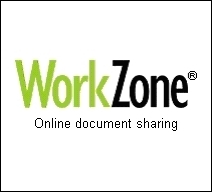 In response to our customer's desire to support project management, we added several powerful tools in our new release that further enhance the collaboration process
Conshohocken, PA (PRWEB) November 16, 2005
Trichys, the developer and marketer of WorkZone™ collaboration extranets and intranets, today announced the release of WorkZone 4.0.
"In response to our customer's desire to support project management, we added several powerful tools in our new release that further enhance the collaboration process," said Rick Mosenkis, Trichys CEO.
"The new tools are designed to provide an intersection between project management and external collaboration. They were created with the input of WorkZone users who required an easy to use interface with internal systems. In addition, the tools enhance the scope of the WorkZone intranet, expanding its appeal to companies that require a comprehensive internal communication platform," according to Mr. Mosenkis.
The new tools include a function dedicated to document approval that allows users to request and record approvals, and a project tracker that provides custom reports on project status.
The approvals function allows users to request and record approvals for individual documents. WorkZone automatically generates an email alert that is sent to send to each approver, who can indicate their approval/disapproval and make comments. The approvals function automatically tracks the status of all outstanding approvals, listing the status by individual reviewer.
The project tracker allows users to track the status of ongoing projects from a wide range of dimensions, allowing users to create custom reports. Project status can be viewed by project name, category, task, priority, responsibility, due date, current status and percent complete.
In addition, WorkZone 4.0 includes enhanced graphic customization, allowing users greater flexibility in the use of colors and images to reinforce their company branding, or that of their customers.
The new release remains focused on ease-of-use, building on the WorkZone tradition of providing powerful functionality designed for the non-technical user.
To learn more about WorkZone, or to receive an online demonstration, visit http://www.trichys.com, or e-mail sales@trichys.com.
About Trichys
Trichys is a leading provider of web-based collaboration products and advertising agency software designed to be implemented, used and maintained by non-technical business professionals. Privately held, the company is led by communications and technology professionals committed to creating easier and more powerful ways for business partners to communicate. For more information, visit http://www.trichys.com.
Contact:
Malcolm Brown
Trichys
610-828-2877 ext 111
Malcolm@trichys.com
# # #