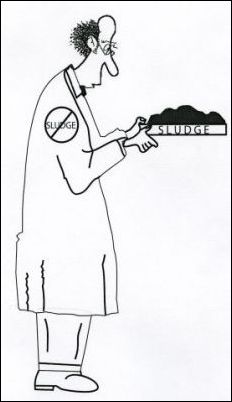 (PRWEB) November 21, 2005
Paratherm Corporation has given their Hot-Oil System Cleaning Liquids line a new name; The Sludgebusters™.
Both the Paratherm SC™ system cleaner and the Paratherm LC™ system cleaner will remove the sludge and carbon that tends to build up in thermal-fluid systems over time. But the two products work in very different ways, are applied with different methods, and work on distinct time lines.
Heat Transfer Fluid (also called thermal fluid or hot oil) systems can foul due to oxidation, overheating, or both. How the maintenance department chooses to clean the system depends on production schedules, labor schedules, and other operational factors. Paratherm has a Sludgebuster to meet each.
With smaller systems that are shut down regularly, or that need to be cleaned quickly and put back on line, Paratherm SC is a liquid that will do a thorough job overnight or over a weekend.
In larger systems that tend to run 24/7, the Paratherm LC is the Sludgebuster that cleans the system while it runs. Replace 10% of an existing fluid charge with the Paratherm LC cleaner liquid, and run it until the next scheduled maintenance stop.
Hot-oil systems control temperatures in manufacturing processes in industries such as plastics, foods, chemicals, packaging, converting, pulp and paper, petrochemicals, textiles, and die casting.
Both the Sludgebusters are available in 5-gallon pails or 55-gallon drums.
About Paratherm Corporation
Paratherm Corporation's product line has grown to seven heat transfer fluids and two high-performance system-cleaner liquids, but the service mission of Paratherm Engineers and Staff has remained the same; to use their thorough knowledge and experience with thermal systems and heat transfer fluids, their relationships with heater and equipment manufacturers, and their focused attention on the needs of customers, to deliver smoothly operating systems and applications, and maximum production, to processors that choose Paratherm.
###