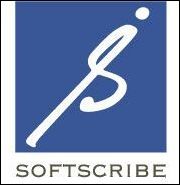 Clients were asking, 'How can more prospects find our company on the Internet?
Atlanta, GA (PRWEB) November 22, 2005
Softscribe Inc., a technology public relations firm focused on driving sales for companies targeting the US government, healthcare and hospitality markets, today announced a new online PR product to fuel clients' sales growth and leverage their marketing investments. Softscribe also launched its new website today at http://www.softscribeinc.com to introduce the offering.
The new signature service, KeywordCapital keyword phrase research, will be used by clients who want to draw more qualified prospects to their websites by making their technology public relations writing and websites more attractive to search engines. Keywords or phrases relate to a particular topic; sales prospects often type them into search engine browsers during the early stages of the technology buying cycle. Softscribe's KeywordCapital service develops a list of keyword phrases - based on competitiveness, popularity and relevance - for which the largest numbers of people are searching.
"Clients were asking, 'How can more prospects find our company on the Internet?" said Michael B. Squires, president of Softscribe Inc. "During the past year, Softscribe has been aggressively learning how to apply the principles of Search Engine Marketing to online PR. One effective way is to use relevant keyword phrases in public relations writing and on websites. You may think you know the words that describe what you are selling, but are they the same words your sales prospects are using to find you on the Internet? The research that goes into our KeywordCapital product ensures they are the same."
Jay Troutman, president of Aptech Computer Systems, said, "We told Softscribe that if they were not exploring Internet-based lead generation they ought to be, and were pleased to see they anticipated our needs." Aptech engaged Softscribe to implement a long-term customer story PR program in 2001 that resulted in boosted qualified inbound sales leads and a 30% increase in website traffic. Aptech is the foremost provider of business intelligence, enterprise planning, financial, and operational software and services for the hospitality industry. In addition to the customer story program, Aptech also uses Softscribe's new KeywordCapital product and its optimized website writing program.
Squires explained KeywordCapital may be integrated with the customer story program. He highlighted three other Softscribe clients that have successfully deployed Softscribe's customer story campaign to:
Grow from a legacy company to a digital-age success story and acquisition target;
Accelerate growth from a product start-up mode to being acquired for $30 million;
Drive 24% growth increase.
New website homepage features clients' breaking news Softscribe's new website homepage will post breaking client news for greater reach across Web channels. "Fresh content causes a chain reaction on the Internet that pulls search engines to your site," said Squires, who recommends companies post fresh content weekly, if possible, through blogs, thought leadership columns or by repurposing press releases and Webinar content.
The following best-in-class companies created Softscribe's new website:
Website design and construction:
For more information on KeywordCapital or to register for a marketing analysis, please visit http://www.softscribeinc.com or contact Julie Keyser-Squires at julie@softscribeinc.com,
(404) 256-5512.
About Softscribe Inc.
Founded in 1999, Softscribe Inc. practices true public relations, not just publicity, to help technology companies targeting the US government, healthcare and hospitality industries drive product sales and solidify their brands. The company does this through a blend of traditional one-to-one-marketing public relations and imaginative Search Marketing with an emphasis on media and influencer relationships, writing and a focus on messaging strategy. Softscribe is honored to be chosen by Aptech Computer Systems, Inc., Gold Key Solutions, LodgeNet, NORTHWIND, Manugistics, Vantis International Corporation, SECURE-RES, Troux Technologies and many other leading technology companies. For more information please visit http://www.softscribeinc.com.
Media Contact:
Julie Keyser-Squires, APR
Softscribe Inc.
Julie@softscribeinc.com
(404)256-5512
# # #