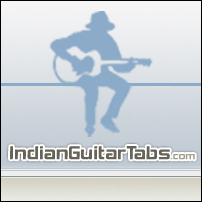 The site was conceptualized after the frustration and rage that rose within me against the fact that there was not a single site on the Internet nor any form of written information dedicated to Indian guitar tablature
(PRWEB) November 30, 2005 –
A long-standing feud and political fall-out over the Kashmir region has resulted in years of political hostilities between the neighboring nations of India and Pakistan, but at least one man has found a way to find common ground between these two countries on the World Wide Web – in the form of an ever-growing online guitar community called http://www.indianguitartabs.com. According to founder Raoul Bangera, this site provides the largest collection of Indian and Pakistani guitar tablature in the world, providing a safe haven for musicians and enthusiasts of both countries. For more information, visit http://www.IndianGuitarTabs.com.
"The site was conceptualized after the frustration and rage that rose within me against the fact that there was not a single site on the Internet nor any form of written information dedicated to Indian guitar tablature," said Bangera. "That is when I decided to create not just a Web site but a community working together to accomplish the purpose of providing all guitar enthusiasts with guitar tabs for Indian songs. After a lot of thinking, research and hard work IGT was born."
He then added a second overlooked genre -- Pakistan guitar tablature – and now continues to steer the Web site toward ever expanding horizons. Most recently, his grit and determination have borne fruit as IndianGuitarTabs.com recently celebrated registering its 15,000th member, thereby carving its niche as the largest Indian and Pakistani guitar community online.
Speaking about the amalgamation of Indian and Pakistani music enthusiast Raoul says, "Initially there was a craze amongst the Pakistanis about Indian music but now there is reverse trend due to the entry of rave Pakistani bands such as Jal, Entity Paradigm, The Call, Strings and Noori to name a few, which have provided a refreshing change thereby quenching Indians thirst for great original songs."
Since its initial conception, the community has also extended itself from merely being a forum for guitar enthusiasts by entering into the spectrum of poetry, wherein people post their original works and get instant feedback. It also doubles as a valuable resource for anyone interested in purchasing a guitar, providing advice from opinion leaders such as Ehsaan (part of Shankar, Ehsaan and Loy) -- and has recently expanded to include violins, keyboards, and harmonicas amongst an entire gamut of musical instruments.
IndianGuitarTabs.com also acts as a guide to learners and enthusiasts, playing the role of critic to budding enthusiasts who post their works there, including a newly added section where members can upload their songs to have them assessed by experts. Members can also promote their band and music, thereby serving as a stepping-stone towards the launch of budding artists and bands. All of these services are available for free. Lastly it eliminates the need of a tutor to play the guitar.
For more information on IndianGuitarTabs.com or to arrange for an interview, please contact Gopal Jangid at 91-986-733-3634, visit our website at IndianGuitarTabs.com or click on the email to the right of this release.
###