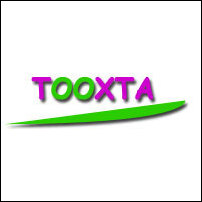 Tooxta is a first project of its kind in Internet's history – the chance for businesses to appear in a real bestseller. It's not hard to imagine the publicity that they can get from it.
Tel Aviv, Israel / London, UK (PRWEB) December 8, 2005
Israeli brothers, Shalom (16) and David Khotoveli (21), are aiming to prove to the world that there is a more creative way for Web sites to get attention than advertising on banners and ad-texts … by offering businesses a chance to participate online in the writing of a bestseller book.
Their project officially got a green light when a contract to publish the yet-to-be-written book was signed with Best Global Publishing, an extension of the well-known UK-based Chipmunkapublishing. The terms: their Web site, tooxta.com, must first make a cool million.
Tooxta.com will make money by offering a place for business owners to submit a witty answer to an online question called a "Tooxta," for a fee. Anyone around the world can then view the person's answers by clicking the address of the submitter. When a total of $1 million is made, the Khotoveli brothers will write their book, a nonfiction account describing the founding and building of their online "empire," including all the Tooxtas and the businesses who submitted them.
"I was offered a well-paid job in a London Investment Bank but I took a gamble and decided to do something different," says the Russian born, UK educated David Khotoveli."Tooxta is a first project of its kind in Internet's history – the chance for businesses to appear in a real bestseller. It's not hard to imagine the publicity that they can get from it."
Jason Pegler, Co - founder of Best Global Publishing said, "When David approached us with his offer we saw a visionary management team with an original idea and adaptability to market needs. We are confident Tooxta will achieve its goals and will make the book about their success story a hot item on the bookshelves."
When asked what they intend to do with the money, Shalom said, "We will reinvest it to make Tooxta one of the best recognized brands on the Internet - in the same league as Google and Ebay."
To find out more visit http://www.tooxta.com
Main Contact: David Khotoveli
Tel: +972 544 356 996
###