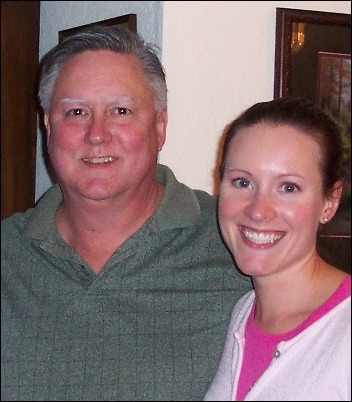 Corona, CA (PRWEB) December 6, 2005
The story of Ron and Michelle Haller is one that many entrepreneurs and inventors have traveled. They were looking for information and guidance, could not find it, and saw an opportunity for a business.
Michelle is getting married in June 2006. Her husband, Brandon and Michelle surfed and combed the Web, wedding magazines, travel books and sites taking literally hours a day without finding their perfect honeymoon. Each time they thought they found it, once they checked that resort on sites such as tripadvisor.com, and various reviews on travel, their perfect honeymoon took a bashing from past visitors. Frustrated, they established their own Website, http://www.honeymoonersreviewguide.com which starts with a honeymoon quiz providing a printable, adobe PDF file for completion; next a "budget cruncher" also a PDF file, an easy way to develop a honeymoon budget. They then list and describe the current top ten honeymoon locations as published by the Modern Bride magazine, along with resorts that they recommend as their top picks for a romantic honeymoon considering your personal preferences and budget. Since "top" can be expensive, top resorts "on a budget" is soon to come. Their annual survey of honeymooners providing details on top destinations and resorts by cost, preferences, and other multiple variables, evaluated by honeymooners themselves.
Honeymooners now can cut the time in searching for that "perfect honeymoon" as well as to rest assured that choice will not be an unexpected disappointment. It is expected that travel agents all over America and internationally will rush to both connect their sites to honeymoonersreviewguide.com and to direct their clients to use it as a tool in deciding where to tell agents to book that most important vacation of their lives.
Want to WIN a second honeymoon? Go to their Website and register to win 2nd honeymoons which will be awarded up to once per month at a top resort not including airfare for a 5-7 night stay. You are eligible if you completed your honeymoon in the last 12 months. Visit their honeymoon website at: http://www.honeymoonersreviewguide.com/ or call at 866-804-3737, a company direct line to Ron and Michelle. Quality Focus Resources, LLC specializes in customer satisfaction surveys making them the perfect medium to conduct and report such a survey.
###