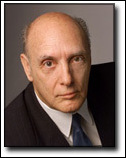 Mr. Baggett. Thanks to you, the guy who stole my identity could go to jail. You have been so helpful in preparing me for court to defend a lawsuit for a lease I never signed. Thanks! I have forwarded your letter to the Los Angeles Detective
Dallas, Texas (PRWEB) January 5, 2006
You find purchases on your credit card that are not yours. Your bank suddenly denies your car loan. Your checks bounce due to insufficient funds, despite the fact you have $10,000 in the bank.
Your identity has been stolen and nobody believes you.
This happened to Darren Silverman of Bandon, OR. He was being sued for breaking a lease in Los Angeles, CA - a lease for an apartment in a town he has never visited. That was the first clue he had that someone else was using his identity, damaging his credit, and ruining his financial life.
Darren searched the web for a reputable handwriting expert to convince the cops and the judge that he wasn't the man that signed the lease. He found Curt Baggett, co-founder of Handwriting University's School of Forensic Document Examination (http://handwritingu.com) and owner of http://expertdocumentexaminer.com. Based on Mr. Baggett's curriculum vitae and his numerous testimonies given in courtrooms across America and Canada, Curt Baggett arguably North America's top handwriting expert. He was even a consultant to the hit TV show CSI on a recent episode involving handwriting and has been seen on CNBC and Texas Justice.
Mr. Baggett researched Darren's claims, looked at the documents, and issued an official letter of opinion stating the signatures on the lease did not match the known signatures of Darren Silverman. This letter was the key to getting his life back. That letter of opinion was the first step in convincing the credit card companies, the credit bureaus, and the bank he really was a victim of identity theft.
For many, as common a crime as identity theft is, they find it difficult to get anyone to believe them. Often, the police won't investigate. The banks think you signed your checks and went on a spending spree. The credit card companies often require evidence you didn't use the cards. Even with the credit card companies' programs, the debt is still yours unless you prove you were a victim of a crime.
This crime is so common, Allstate insurance now has a highly publicized program to help their customers that states they will personally help you "restore your identity and answer questions about all of the items that need to be addressed when your identity has been stolen and criminal activity or fraud has been conducted on your good name."
For many people, the real problems start after the criminals' spending stops. If someone runs up $20,000 on your credit card and you fight it, many credit card companies will still report that debt as "late" and your good credit turns to POOR, overnight. One resource, http://www.credit-report-repair.com provides articles and resources for repairing your credit. There are companies that specialize in fixing bad credit, but a letter from an attorney and Curt Baggett to the three major credit bureaus (TRW, Experian, and TransUnion) might just be your strongest medicine for healing bad credit.
Are you a victim of identity theft through forgery?
Report the crime to the police immediately, get a copy of the police report.
Keep a record of the steps you take and expenses you incur to clear your name.
Cancel all credit cards, get new ones issued.
Hire a Forensic Document Examiner to issue a notarized letter of opinion stating the documents in question are a forgery. Attach this letter to all outgoing letters to financial institutions and investigators.
Send a letter to all three credit card bureaus asking them to note on your file you are a victim of identity theft.
Close bank accounts and open new ones.
Get new bank machine and telephone calling cards. Change your PIN codes.
Monitor your credit report monthly.
Resources for the Media:
Find a Local Handwriting Expert: http://handwritingservicesinternational.com
Curt Baggett: http://expertdocumentexaminer.com/ Tel. 972-644-0285
Credit Repair: http://credit-report-repair.com/
Training in Forensic Document Examination: http://handwritingu.com
Expanded Press Release: http://myhandwriting.com/media/identitytheft.html
Facts & Quotes:
"Identity theft is the fastest-growing crime in the USA, according to the National Crime Prevention Council. About 7 million people had their identities stolen in the year ended July 2003, according to two studies done by Gartner Research and Harris Interactive." USA TODAY Jan 14, 2005
"For the fifth year in a row, identity theft topped the list of complaints reported to the Federal Trade Commission in 2004, accounting for 39% of all complaints received annually by the FTC. It also tops our ScamBusters.org prediction list of the worst Internet scams for 2005." SCAMBUSTERS.ORG
National Handwriting Week is January 17th-26th, 2006. This week correlates with John Hancock's birthday and is designated to remind American's of the importance of a signature, penmanship, and to consider graphology as a valid psychological testing tool. http://myhandwriting.com/media
"Mr. Baggett. Thanks to you, the guy who stole my identity could go to jail. You have been so helpful in preparing me for court to defend a lawsuit for a lease I never signed. Thanks! I have forwarded your letter to the Los Angeles Detective". Darrin Silverman Bandon, OR
Mr. Baggett,
Thank you for your professional help in yet another case. Judge John O'Brien of the Bay County Court in Florida has appointed you as a handwriting expert so you can testify if we have to go to court. Thanks
ROBERT S. SOMBATHY ESQ., PANAMA CITY, FL 32412
Mr. Baggett,
I am a victim of forgery. The four page forged document presented to the court gave up all my rights to everything and the court granted a "default/uncontested" judgment against me. With your letter I am going to court to ask that the "judgment" be set aside due to 1) fraud, 2) perjury, and 3) presenting a forged document in a court of law. I really do appreciate all your help.
STEVEL KYLERS, HAYWARD, CA. 94544
Curt Baggett is one of North America's top handwriting experts. He is co-founder of Handwriting University's School of Forensic Document Examination and has examined cases from all 52 states and Canada. http://www.expertdocumentexaminer.com/
Contact: Curt Baggett
Handwriting Services International
Phone: 972-644-0285
###