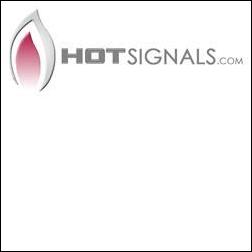 London, UK (PRWEB) February 1, 2006
Hotsignals.com Inc is to feature in a forthcoming financial series of World Business Review as hosted by Alexander Haig with industry expert Al Berkeley (Former President of Nasdaq).
The new series concentrates on new technologies within the financial markets. How these are changing traditional views on investing from an institutional and private investors point of view. Hotsignals feature will include aspects which differentiate the company from existing technical analysis providers along with how new technology is solving investing decisions in the financial markets.
Neil Smith, Managing Director and Vice President of Sales & Business Strategy goes on to say 'We are very honoured to be invited to participate in the forthcoming World Business Review financial series. I believe our technology to be unique, yet at the same time simple to use. The series and our contribution firmly strengthens our reputation as market leader in technical analysis and automated financial trading solutions.'
About World Business Review:
World Business Review is hosted by Alexander Haig and directed by Emmy Award winning Alan Levy. The show's newsmagazine format provides information on the latest topics, trends, and issues in a variety of industries. World Business Review airs on CNBC Paid Programming, Asia TV and the Bravo! Network. The nationally-syndicated program may also be viewed on United Airlines in-flight TV or through video-on-demand via http://www.wbrtv.com.
WBR's continuing education series is being used in a variety of business and technology courses within the Business School libraries at Carnegie Mellon University, University of Notre Dame, Dartmouth College, GeorgetownUniversity, University of Florida, and the City University of Hong Kong, among other distinguished institutions of higher education.
Note to Editors
Founded in 2004, HotSignals.com are a provider of technical indicators for those wishing to take long or short trading opportunities in the US equity markets. While the current offering is limited to US equities the product set will be broadened in early 2006 to include Options and Forex.
Enquiries:
HotSignals.com
Tel: +44.208.123.8092 (Europe)
Tel:+1.302.250.4460 (United States)
###