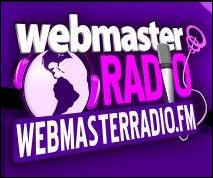 Not only is Keith one of the most respected names in the networking community, but he also has an accessible background that nearly everyone can relate to
Fort Lauderdale, FL (PRWEB) February 2, 2006
WebmasterRadio.FM, a free, 24/7, internet business radio network, is proud to announce networking guru Keith Ferrazzi's second appearance and exclusive interview on the RainMaker radio show, to be aired Thursday, February 9th at 7:00 p.m. EST. A RainMaker is a person whose presence can initiate progress or ensure success—hence, the guests on the RainMaker show are the best of the best in their business segment.
"Not only is Keith one of the most respected names in the networking community, but he also has an accessible background that nearly everyone can relate to," stated WebmasterRadio.FM Vice President of Marketing Brandy Shapiro-Babin. "Keith has turned himself into one of the most connected individuals in the world, with an unbelievable list of contacts and connections. He is an exemplary guest on RainMaker, a true name in the industry."
Keith Ferrazzi has been hailed by Inc. as one of the world's most "connected" individuals, having been named a "Global Leader for Tomorrow" by the World Economic Forum in Davos and one of the top "40 Under 40" business leaders by Crain's Business. Keith has been a contributor or commentator for Harvard Business Review, the Wall Street Journal, Inc., Fast Company, CNN and CNBC among others.
"Keith's first interview was a fantastic success, providing and inspiring our listeners with simple, practical techniques for their own personal platforms," Ms. Shapiro-Babin added. "This follow-up interview is a must for anyone interested in arming themselves with tools to create and maximize networking opportunities. Keith provokes thought, inspires and makes us consider every opportunity we are given to promote and nurture successful personal and business relationships."
Keith is currently the CEO of Ferrazzi Greenlight, a sales and marketing consulting firm which he also founded. In his career, Keith has served as chief marketing officer at Deloitte Consulting, where he was the youngest to be tapped for partner in the firm's history; served as the youngest CMO in the Fortune 500 at Starwood Hotels and Resorts; and served as CEO of YaYa Media. His book "Never Eat Alone: And Other Secrets to Success, One Relationship at a Time" was released in March 2005.
Keith's exclusive interview with RainMaker hosts Daron "SEGuru" Babin and Brandy Shapiro-Babin will air Thursday, February 9th at 7:00 p.m. EST. All shows are now available in archived and podcast format at http://www.WebmasterRadio.FM.
About WebmasterRadio.FM
WebmasterRadio.FM strives to lift the "veiled curtain" of the Internet to bring the business community together through an interactive radio network. Its listeners are a global group comprised of everyone from corporate executives and decision makers to individuals who work for themselves, small and mid-sized businesses to those just starting out. The WebmasterRadio.FM listening audience has a vast appeal to anyone looking to learn industry-specific information from the most successful marketers and technology experts in the world. These Internet "influencers" create, learn and listen in a true community destination.
New and archived online business radio shows are now available in podcast format on WebmasterRadio.FM's re-designed Web site. To tune into WebmasterRadio.FM's live content, or to check out the show lineup, please visit http://www.webmasterradio.fm.
Media Contact:
Brandy Shapiro-Babin
954-309-5578
PRWeb, The Online Visibility Company, is the official media newswire of WebmasterRadio.FM.
# # #