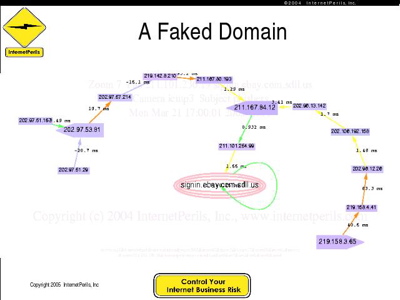 Austin, TX (PRWEB) February 1, 2006
Internet pioneer and Internet Security expert John S. Quarterman's new book: Risk Management Solutions for Sarbanes-Oxley Section 404 (Wiley, 2006) is now available for purchase online at Amazon.
Risks of doing business on the Internet are growing exponentially. Worms, viruses, cracker attacks, mechanical failures, and natural disasters create a climate that seriously compromise performance as well as security. Yet, traditional solutions are too limited to address these risks. Quarterman's new book outlines how well managed companies can design a strategy that works.
In Risk Management Solutions, Quarterman examines how risk management security technologies must prevent virus and computer attacks, and provide insurance and processes for natural disasters such as fire, floods, tsunamis, and terrorist attacks. Risk Management's Solutions main topics include: the risk (severity, extent, origins, complications, etc.), current strategies, new strategies and their application to market verticals, and specifics for each vertical business (banks, financial institutions, large and small enterprises).
Readers of Risk Management Solutions will:
Understand the risks faced by your particular business
Learn to assess the extent, origins, complications, growth, and potential severity of your risk factors
Examine and analyze strategies already in place
Explore new strategies and their application in various market contexts
Devise and implement a solution that is tailored to your enterprise and meets the requirements of Sarbanes-Oxley Section 404
Risk Management Solutions is available from Wiley (http://301url.com/wiley-sox) for $50. The URL for the book available at Amazon is http://301url.com/sox-404-risk
About InternetPerils
Internet Security Solutions Beyond the Firewall
InternetPerils is the leading provider of automated quantification and visualization products that enable eCommerce, banks, ISPs, insurers, and governments to better manage Internet risks beyond the firewall they cannot control. Phishing, cable cuts, congestion, and natural disasters require external measurement and coordinated response. InternetPerils' products identify and measure Internet Security risks worldwide, and deliver the real-time intelligence required to develop innovative mitigation, insurance, ebusiness performance measurement, business continuity and disaster recovery strategies.
For more information, visit http://www.internetperils.com
Subscribe to John S. Quarterman's Security blog, Perilocity, at http://riskman.typepad.com/perilocity
Editor Contacts
John S. Quarterman, InternetPerils, jsq@internetperils.com, (512) 272-8506
Bill Gram-Reefer, WORLDVIEW, reefer@worldviewpr.com, 925-215-8463
# # #