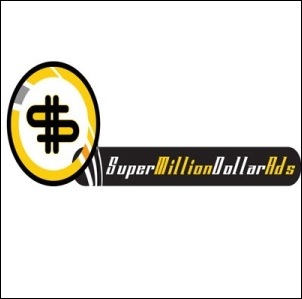 We will select a student, and provide full tuition for them in the form of escrow or trust fund for the student's education
(PRWEB) February 1, 2006
SuperMillionDollarAds.com announces the pre-sale campaign for Permanent Positioned Ads, PPA, at http://www.supermilliondollarads.com . Pixel ad owners on SuperMillionDollarAds.com will receive custom features and services that are unparalleled in the pixel advertisement industry. Based on http://www.milliondollarhomepage.com, SuperMillionDollarAds.com will also provide for tuition for a college or university student it selects.
"We will select a student, and provide full tuition for them in the form of escrow or trust fund for the student's education," says Glen Still, SuperMillionDollarAds.com partner. "We will take all submissions from all our ad space purchasers. If you buy an ad and know of a student that needs tuition, we're interested in knowing who the student is and what they intend to study."
SuperMillionDollarAds.com offers unprecedented user features, which give pixel ad owners advanced control over their ad spaces. These custom features include:
1. Changing pixel ad content to coincide with marketing and sales promotions.
2. Changing URL/hyperlink to send viewers to targeted pages for sales specials.
3. Renting ad space out to another business.
4. Selling ad space for a profit. Based on SuperMillionDollarAds.com research, the company foresees PPA's selling for 10 to 100 times the original purchase price.
5. Leasing PPA's for a specified period of time at the rate that you determine.
6. Auctioning pixel ad space on auction Web sites. Alex Tew, owner of http://www.milliondollarhomepage.com , auctioned 1,000 pixels for a total of $38,100.
SuperMillionDollarAds.com has sole approval rights of all PPA content. No offensive adult XXX pornography or racist material is allowed. The pixel ads are permanent in the respect that the buyer will have the ownership rights to the ad space as long as the site is online. SuperMillionDollarAds.com has registered the domain for 10 years, until Dec 29, 2015. SuperMillionDollarAds.com will renew the registration for another 10 years when renewal is available.
For more information, please contact:
Administrator
SuperMillionDollarAds.com
214-206-8662
# # #